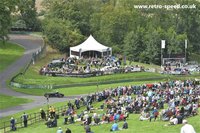 Wednesday 23 August 2017
The 2017 Speed Championship Standings So Far
The Vintage Sports-Car Club has seen some fantastic performances throughout our Speed Championship this year. Comprising of ten Sprint and Hill Climb events, the Speed Championship sees hundreds of competitors and their beautiful cars race at nine locations across the UK, starting at Curborough and ending the season at Rockingham.


Wednesday 23 August 2017
Please bear with us!
We are currently suffering issues sending and receiving emails and our telephone lines have crashed. Please bear with us while we work to resolve the problem.

Monday 21 August 2017
The Inaugural Woodlands Grange Concours
Last weekend saw the Vintage Sports-Car Club's Summer Concours take place at the beautiful Woodland Grange Hotel, Leamington Spa.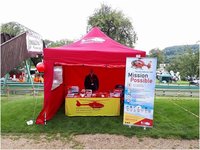 Monday 21 August 2017
The Midlands Air Ambulance Charity at Prescott Speed Hill Climb
This year's Prescott Speed Hill Climb saw fantastic performances and many successes amongst its 268 competitors at the famous Gloucestershire venue.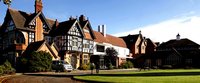 Friday 18 August 2017
Wonderful Woodland Grange Concours
We are delighted to be holding the inaugral Woodland Grange Concours this weekend, near Leamington Spa.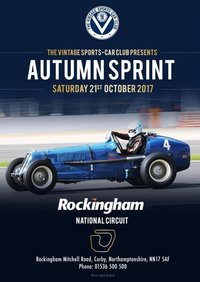 Thursday 17 August 2017
Enter the 2017 Autumn Sprint at Rockingham
Entries open at 00:01 tonight for the VSCC's 2017 Autumn Sprint at Rockingham this October.