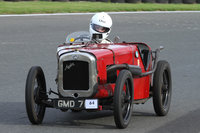 Thursday 10 August 2017
The Vintage Sports-Car Club returns to the ever-popular Mallory Park this Saturday for Round 4 of this year's Formula Vintage.
The Leicestershire venue is a firm favourite amongst Competitors and Spectators alike, set among tranquil lakes and rolling hills, the superb track always encourages top quality racing, with the celebrated annual Handicap Race for Pre-1918 Edwardian Cars sure to be the highlight of the day, if not the year. The event is the only one of its kind in the world and regularly attracts a capacity grid of international Pre-1918 hardware, with almost all taking part over 100 years old.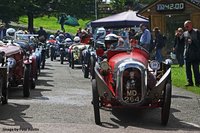 Tuesday 08 August 2017
Another Roaring Success at VSCC Prescott Speed Hill Climb
The Vintage Sports-Car Club's annual Prescott Vintage Speed Hill Climb summer weekend proved another roaring success, with many thousand Pre-war enthusiasts descending on the famous Gloucestershire venue for two days of top class Hill Climb competition and host of other Vintage attractions on Saturday 5 and Sunday 6 August.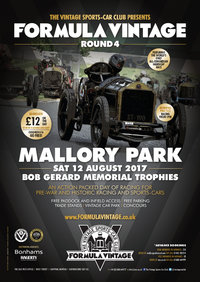 Monday 07 August 2017
Advanced Ticket Sales For Formula Vintage - Round 4 - Mallory Park Close TOMORROW!
The advanced ticket sales for Formula Vintage - Round 4 - Mallory Park, 12 August, close tomorrow, Tuesday 8th August at noon.

Do not miss out on your chance to purchase the advance tickets to witness the awe-inspiring Edwardian Handicap Race!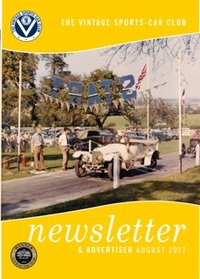 Tuesday 01 August 2017
August 2017 Newsletter Now Available to Download
The August edition of the Newsletter is now available for Club Members to download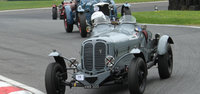 Thursday 27 July 2017
The Third Round of Formula Vintage was held at Cadwell Park
The third round of Formula Vintage was held at the wonderfully picturesque circuit of Cadwell Park in Lincolnshire on Sunday 23 July. A spell binding Vintage Festival featuring 12 action packed races for Pre-war and Historic Cars alongside impressive off-track Vintage Car Parks, 1927 Frazer Nash display and Ferrari Parade.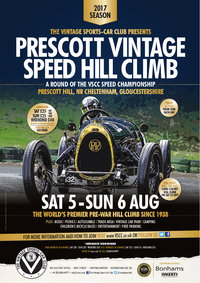 Tuesday 25 July 2017
VSCC Prescott Vintage Speed Hill Climb - Advance Spectator Ticket Sales Close Soon!
Only one week left to buy your Advance Spectator Tickets for the undoubted 'jewel in the crown' of the Vintage motorsport year – the Club's historic Prescott Vintage Speed Hill Climb, first held in 1938, taking place on 5/6 August.