Thursday 12 October 2017
Respond to Vnuk Consultation Now!
Many MSA members will be aware of Vnuk, a 2014 European Court judgement that threatens the future of all UK motorsport.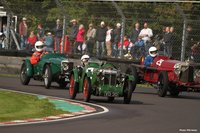 Monday 09 October 2017
Another Great Year at Castle Combe
A superb grid of 27 Vintage Sports-Car Club members took up the invitation from Castle Combe for their Autumn Classic on Saturday 7th October.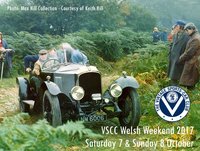 Friday 06 October 2017
Get Ready for the Welsh Weekend!
We're all set for the wonderful Welsh Weekend in the welcoming town of Presteigne.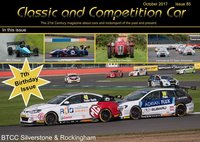 Friday 06 October 2017
Classic and Competition Car 7th Birthday Issue - October 2017
The 7th Birthday Issue of Classic and Competition Car is now available to download. This bumper issue includes a report from the VSCC Madresfield Driving Tests.

Thursday 05 October 2017
Please Bear With Us
We are experiencing technical issues in the office this morning, our email system is down at the moment.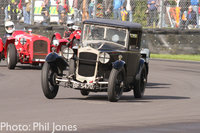 Tuesday 03 October 2017
Castle Combe Autumn Classic Set For This Weekend
The Vintage Sports-Car Club are once again delighted to be invited to the popular Castle Combe Autumn Classic, having been involved since the first event in 2012.