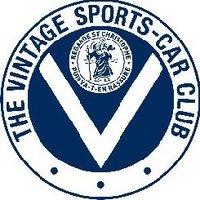 Monday 10 July 2017
Happy 80th Birthday to VSCC Racing
The VSCC marks 80 years to the day of the Club's very first Race Meeting at Donington Park.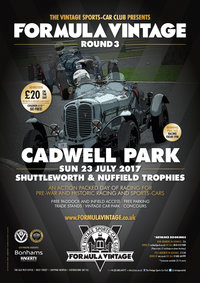 Monday 10 July 2017
Last Call for Entries for Formula Vintage at Cadwell Park
After two fantastic rounds at Silverstone and Oulton Park, our Formula Vintage season moves onto the wonderful Cadwell Park for Round 3 on Sunday 23 July – entries close at the end of day Monday so don't delay and be sure to join us now!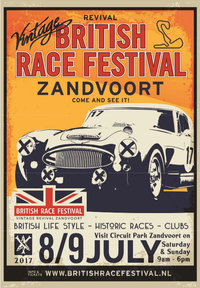 Friday 07 July 2017
VSCC Sports-Cars to star at the Zandvoort British Race Festival this weekend
Competitors of the Club's ever-popular 'Owner-Driver-Mechanic' series for Pre-war Sports-Cars descend on Circuit Park Zandvoort in the Netherlands to star in the historic venue's annual British Race Festival this weekend.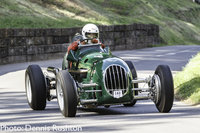 Thursday 06 July 2017
Alta takes top honours at Vintage Shelsley Walsh Hill Climb
It was another triumphant occasion as two of the most celebrated names in Pre-war motorsport joined forces for the VSCC's 'Vintage and Post-Vintage Thoroughbred Meeting', hosted by the MAC at the historic Shelsley Walsh Hill Climb last weekend.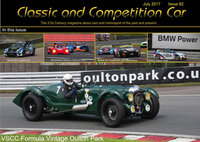 Wednesday 05 July 2017
Classic and Competition Car – July 2017
The July Issue of Classic & Competition Car is now available to download, including a report and images from our own Formula Vintage event at Oulton Park last month.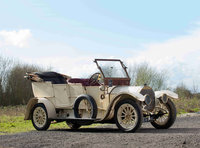 Wednesday 05 July 2017
BONHAMS CELEBRATES 25 YEARS AT FESTIVAL OF SPEED WITH £10M SALE
The Bonhams 25th annual Festival of Speed sale took place on Friday 30 June and saw the exceptionally rare 1973 Porsche 911 RS Lightweight realise an astonishing £830,300.