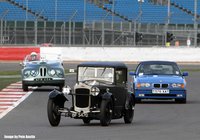 Friday 20 February 2015
VSCC Pomeroy Trophy 2015 – the legend continues this weekend at Silverstone
A VSCC staple for over 60 years, the 'Pom' continues to attract one of the most eclectic line-up of cars you are likely to see anywhere in the world of motorsport. Silverstone welcomes us again tomorrow Saturday 21 February.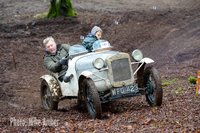 Wednesday 18 February 2015
Skelton lays down Trials Season 'marker' at the Exmoor
Members can now download Provisional Results from the Exmoor Fringe Trial, which took place this past weekend, based at The Anchor Inn in Exebridge, Somerset.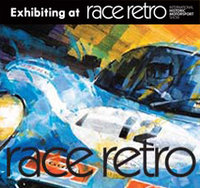 Monday 16 February 2015
VSCC back on 'Speed Street' at Race Retro 2015
The VSCC will again return to Stoneleigh Park near Coventry this coming weekend, 20-22 February to exhibit at Race Retro, the International Historic Motorsport Show.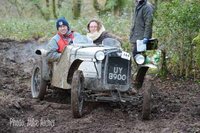 Friday 13 February 2015
VSCC head for the South-West for the first VSCC Trial of 2015
The ever-popular VSCC Trials Season is upon us and begins with a romantic Valentine's Day out at the Exmoor Fringe Trial tomorrow, Saturday 14 February, where we look forward to welcoming almost 100 Pre-war cars to take part.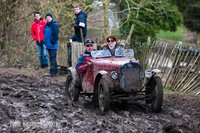 Tuesday 10 February 2015
Join us for a Vintage 'Double-Header' Weekend in Derbyshire this March
Entries are open for both the John Harris (Derbyshire) Trial and the Derbyshire Tour, taking place on Saturday 7 and Sunday 8 March respectively. Don't miss out and submit your entries for this popular weekend now!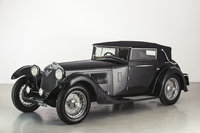 Monday 09 February 2015
BONHAMS CONTINUES MOTORING SUCCESS WITH RECORD BREAKING GRAND PALAIS PARIS SALE
The Bonhams Paris auction during Retromobile week witnessed record-breaking prices, international bidding, and a record breaking total for a motor car auction held by the Bonhams Group in continental Europe.