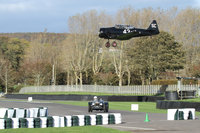 Friday 23 October 2015
Goodwood to host VSCC Speed Season Autumn Sprint Finale this weekend
Our Autumn Sprint will bring another fantastic VSCC Speed Season to a close at the famous Goodwood Motor Circuit tomorrow, Saturday 24 October. As usual, entry is free to Spectators so why not join us for the end of season celebrations?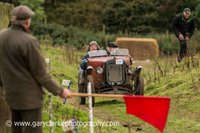 Friday 16 October 2015
VSCC 2015 Trials Season in full flow!
Following the success of our recent Welsh Weekend, we would like to remind Members that entries are still open for the Club's two remaining Trials of 2015 – the Lakes (7 November) and Cotswolds (21 November).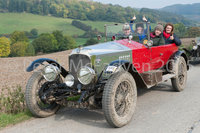 Wednesday 14 October 2015
Welsh Trial Provisional Results and Photo Gallery Now Live
Members can now download the Provisional Results from our Welsh Trial, which took place this past weekend, once again based around Presteigne, Powys.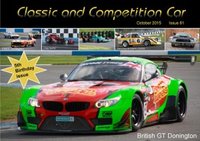 Monday 12 October 2015
Classic and Competition Car – October 2015
The October Issue is the 5th Anniversary Issue and contains reports from our very own Madresfield Driving Tests and Loton Park Hill Climb events.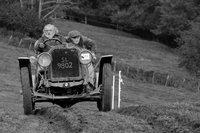 Friday 09 October 2015
Return of the VSCC Trials Season with our historic Welsh Weekend
As the Club's Race and Speed Calendar comes to its conclusion – notwithstanding our Autumn Sprint finale at Goodwood on 24 October – attention now turns to the ever-popular Trials Season, which returns with our historic Welsh Weekend, based once again in the Welsh Border town of Presteigne, Powys this weekend.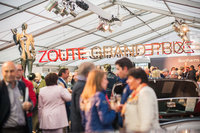 Thursday 08 October 2015
BONHAMS BIGGEST ZOUTE SALE BOASTS PLETHORA OF RARE AND MODERN SPORTS
Bonhams Zoute Grand Prix Sale will boast a plethora of stylish, modern sports cars from the luxury stables of Ferrari, Jaguar and Porsche, with the annual event taking place tomorrow, Friday 9 October at the Belgian seaside resort of Knokke-Le-Zoute.