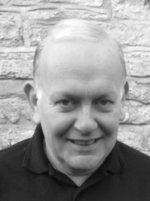 Hamish McNinch has been fascinated with old machinery from an early age. He thinks it is genetic as his grandfather was one of a family of engineers who learned their trades in the Glasgow shipyards.

Although originally gaining a degree in Electrical and Electronic Engineering, he found his true vocation when he joined the Army and became involved with Aeronautical engineering. Now in retirement after 37 years of military service he remains a Chartered Aircraft engineer and now specialises in teaching investigative techniques to a wide variety of industries, including aerospace.

Although he retains an ambition to build a replica WW1 era aeroplane, he recognised Pre-war motor cars as a more realistic way of being actively engaged with ancient machinery. He owns a number of Pre-war MGs and there is an Alvis 12/60 in the queue for attention. Although he is fond of his MGs, he is no one-marque enthusiast and is interested in all types of Pre-war cars and vehicles. He believes that there are only two types of Vintage sports-cars – those which are used for the purpose intended and those which aren't. He is a strong supporter of the former and their owners. His views on the latter are better left unexpressed.

Although his main involvement in the VSCC has been with Racing, he has marshalled in both Trials and Driving Tests and finds all involvement with old cars and their owners fascinating.

His intentions as a Committee member are simple. They are to help the Club to develop and prosper and its Members to continue to enjoy their hobby. He is particularly interested in safety (having suffered two accidents in Racing) and in encouraging the next generation of VSCC Members.