COMMITTEE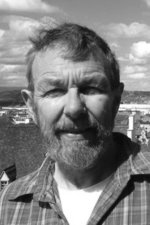 I have been a member of the Club for the last four decades and enjoyed competing in every discipline except Concours!

Now fully retired and in good health I am doing my bit, to put something back into this great Club.

Any club is only as good as its members, whether actively competing, spectating, or volunteering to marshal or organising events.

I'm now based in Glasgow, if any members want to get in touch with ideas and constructive criticism, please do, through my club email.