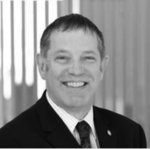 I have been a member of the VSCC since I left University and was introduced to the VSCC by a friend who was racing and rallying, and the rest is history as they say! Over the years my main interest has always been rallying, and I initiated the Kent/Southern Rally which has now become one of the regular events in the VSCC calendar. I also wrote the 'Finding your Way' guide to assist those new to the art of navigation.

More recently my interest has widened to Hill Climbs and Sprints, and maybe this year racing as well. I am currently Chair of the Rally Sub-Committee, and along with John Gill, Robert Ellis and Gemma Price we have embarked upon an exercise to encourage more VSCC members to join in this entry level competition – including a 'Champagne' Class for newcomers.

I have just completed my first year on the VSCC Committee and have very much enjoyed being able to give something back to the Club, which has given me so much pleasure over the years. I would hope I represent a typical VSCC member - if there is one!