COMMITTEE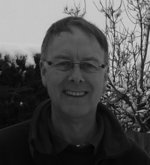 Past President
Tim Kneller
Tim had the extreme good fortune to have been born into a family whose only motor car was a 12/50 Alvis and it was in this car that Tim's father took him to his first VSCC meeting at Silverstone over 50 years ago. He was hooked and knew that all he wanted to do was to drive racing cars. With his father he spent many happy hours in a succession of Alvises, going to race meetings and navigating in VSCC and IRC rallies. Tim learned to drive as soon as he was 17 (in a 12/60) and then had a short period of racing moderns.
Tim had to be content with a diet of rally navigating and marshalling at race meetings until, in the late 90's, he acquired his Riley 12/4 Special, as a lot of bits. He have now been racing it for over ten years, as well as more recently racing John Collins' Brooklands Riley Team car. Being the proud owner of an Alvis Sportman's Saloon, which his father rescued from a barn and completely restored, he compete in most disciplines with the exception of VSCC Trials, something he says he must correct sometime soon.
Tim is privileged to have served on both the Club's Committee and the Race Sub-Committee since 2008 the latter of which he now chairs.