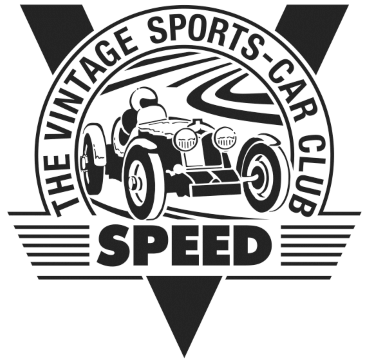 Prescott Long Course Hill Climb - Round 8 of the VSCC Speed Championship
Prescott, Gloucestershire

Our final VSCC Speed Championship event of the season sees our return to Prescott for the second time this year, and this time competitors are tackling the Long Course. Competitors and spectators alike can enjoy a relaxed paddock and a great Club atmosphere to end the speed season.

Spectator tickets are available from the Bugatti Owners Club click here

Camping information will also be available in due course



Entries open noon Thursday 10th March
Entry fee: £190
Entries close: 11th September 2022
Speed Championship Regulations can be found here


Prescott is situated 5 miles north east of Cheltenham off the A435 (Evesham Road) between the villages of Gotherington & Gretton.

For details of accommodation near to Prescott please click here 

Please volunteer to the office by emailing comps@vscc.co.uk or calling 01608 644777 (ext 3)

This entry list only shows confirmed entries.
| | Class | Id/No | Driver | Make | Model | ccS | Year |
| --- | --- | --- | --- | --- | --- | --- | --- |
| | 1 | 74440 | Bergman (Clive) C.A. | AUSTIN | 7 SPECIAL | 747 | 1933 |
| | 1 | 74817 | Birnage (David) D. | AUSTIN | 7 ULSTER SPECIAL | 757 | 1934 |
| | 1 | 74458 | Briggs (Andrew) A.G. | RILEY | 12/4 SPECIAL | 1500 | 1938 |
| | 1 | 74653 | Butler (Jack) J.H. | RILEY | SPECIAL | 1498 | 1927/35 |
| | 1 | 74907 | Deveuve (John) J. | BRASIER | RACE ABOUT | 5300 | 1906 |
| | 1 | 74626 | Furnell,BEM (David) D.J. | AUSTIN | 7 THE TOY | 750 | 1930 |
| | 1 | 74454 | Giles (Jon) J.E. | MORGAN GN | SALOME | 1260 | 1924/28 |
| | 1 | 74738 | Hughes (Scott) S.C. | RILEY | BROOKLANDS | 1087 | 1929 |
| | 1 | 75085 | Hunter (John) J. | RILEY | TT SPECIAL | 1452 | 1936 |
| | 1 | 74801 | Johnson (Peter) P. | FRAZER NASH | COLMORE | 1496 | 1933 |
| | 1 | 74446 | Jones (Stephen) Mr G.S.B. | AUSTIN | ULSTER SPORTS | 749 | 1930 |
| | 1 | 75060 | Pearmain (Rick) R. | AUSTIN | SEVEN | 750 | 1932 |
| | 1 | 74698 | Purnell (Mark) M.W. | RILEY | SPECIAL | 1087S | 1936 |
| | 1 | 74432 | Rich (Stewart) S. | GN | ANZANI | 1496 | 1924 |
| | 1 | 74617 | Rose (Stuart) S. | AUSTIN | 7 ULSTER | 750 | 1930 |
| | 1 | 74914 | Tubby (Roy) R.M. | G N | Gloworm | 1773 | 1922 |
| | 1 | 74778 | Wolstenholme (Julia) Mrs J.M. | AUSTIN | EA SPORTS | 747 | 1930 |
| | 2 | 74568 | Baker (Andrew) A. | RILEY | BROOKLANDS | 1087 | 1930 |
| | 2 | 74482 | Keefe (David) D.W. | RILEY | BROOKLANDS | 1087 | 1928 |
| | 2 | 74473 | Knight (Raymond) R. | VALE | SPECIAL | 898 | 1933 |
| | 2 | 74412 | Lowe (William) W.G. | VALE | SPECIAL | 898 | 1933 |
| | 3 | 74506 | Cawley (Andy) A.M. | FRAZER NASH | SUPER SPORTS | 1496 | 1929 |
| | 3 | 74468 | Holdsworth (Rachael) Mrs R. | MG | PB | 939 | 1936 |
| | 3 | 74491 | Johnson (David) D.A. | FRAZER NASH | SUPER SPORTS | 1496 | 1929 |
| | 3 | 74476 | Johnson (Dennis) D. | FRAZER NASH | COLMORE | 1496 | 1933 |
| | 3 | 74525 | Rosten-Edwards (Mark) M. | GN | 11.9 ANNIE | 1496 | 1924 |
| | 3 | 74961 | Wood (Tony) T. | FRAZER NASH | SUPER SPORTS | 1496 | 1929 |
| | 4 | 74706 | Bingham (Ian) I.R. | FRAZER NASH | TT REPLICA | 1660 | 1934 |
| | 4 | 75025 | Gatley (Richard) R. | FRAZER NASH/BMW | 319 TYPE 45 SALOON | 1911 | 1935 |
| | 4 | 74533 | Newton (Richard) R. | MG | J2/RILEY SPECIAL | 1496 | 1933 |
| | 4 | 74884 | Norton (Anthony) A.D.L. | ALVIS | 12/50 TJ | 1645 | 1932 |
| | 6 | 74726 | Duce (Roland) R.J.B. | DELAHAYE | 135 M | 3500 | 1937 |
| | 6 | 74545 | Fack (John) J.R. | RAILTON | LIGHT SPORTS | 4200 | 1935 |
| | 6 | 74462 | Tebbett (Paul) P.R. | LAGONDA | 4.5 | 4500 | 1935 |
| | 6 | 74602 | Thorp (Neil) N. | HUDSON | SPIKINS SPECIAL | 4168S | 1935 |
| | 7 | 75041 | Duce (Alexander) A. | VAUXHALL | PRINCE HENRY | 4000 | 1913 |
| | 7 | 74562 | Lloyd (Andy) A. | CHALMERS | 17 | 5000 | 1913 |
| | 7 | 75089 | Seymour-Smith (Ian) I. | MITCHELL | BOARD RACER | 4000 | 1916/18 |
| | 7a | 74997 | Smith (Geoff) G.F. | PICCARD-PICTET | STURTEVANT AERO SPL | 9062 | 1918 |
| | 8 | 74902 | Beckett (Graham) G.C. | AUSTIN | 7 SIMPLICITY | 747 | 1930 |
| | 8 | 74843 | Craven (Matthew) M.J. | AUSTIN | 7 | 747 | 1935 |
| | 8 | 75096 | McGrath (Terry) T. | AMILCAR | CGSs | 1100 | 1928 |
| | 8 | 74679 | Morton (Kevin) K.J. | RILEY | 9 SPECIAL | 1089 | 1931 |
| | 8 | 74711 | Muir (Iain) I. | RILEY | BROOKLANDS REPLICA | 1087 | 1929 |
| | 9 | 74592 | Bingham (Dennis) D. | RILEY | FALCON SPECIAL | 1496 | 1935 |
| | 9 | 74424 | Blake (Rachel) Ms | BNC | 2 SEATER | 1465 | 1928 |
| | 9 | 75066 | Bloxam (David) D.V. | FRAZER NASH | TT REPLICA SPECIAL | 1496 | 1938 |
| | 9 | 74976 | Butler (William) W.H. | RILEY | SPECIAL | 1498 | 1927/35 |
| | 9 | 74836 | Compton (Paul) P.D. | WOLSELEY | AEREES SPECIAL | 1410 | 1934 |
| | 9 | 75078 | James (Michael) M. | RILEY | 12/4 TT SPRITE REP | 1496 | 1935 |
| | 9 | 74643 | Lerigo (Barbara) Mrs B. | RILEY | SPECIAL | 1496 | 1932/35 |
| | 9 | 74633 | Lerigo (Greg) G. | RILEY | SPECIAL | 1496 | 1932/35 |
| | 9 | 74538 | Morley (David) Dr D. | RILEY | SPECIAL | 1496 | 1932 |
| | 9 | 74757 | Oliver (Andrew) A.M. | RILEY | SPECIAL | 1496 | 1932 |
| | 9 | 74437 | Pryke (David) Dr D. | MORGAN/RILEY | 4/4 | 1496 | 1936 |
| | 9 | 75080 | Riches (Keith) K.M. | MG | PA | 908 | 1934 |
| | 9 | 74788 | Wolstenholme (Colin) C. | RILEY | RACING MPH | 1470 | 1935 |
| | 10 | 74414 | Frank (Andrew) A.N.H. | AC/GN | BEETLE | 1991 | 1922/28 |
| | 10 | 74510 | Frank (David) D. | AC/GN | BEETLE | 1991 | 1922/28 |
| | 10 | 74572 | Gleeson (Maurice) M. | RILEY | SPECIAL | 2443 | 1938 |
| | 10 | 75044 | Mann (Olivia) Mrs O. | RILEY | 16HP SPECIAL | 2443 | 1935/39 |
| | 10 | 75050 | Mann (Rupert) R. | RILEY | SPECIAL | 2448 | 1935 |
| | 10 | 74521 | Newton (Roy) R.H. | MG | J2/RILEY SPECIAL | 1496 | 1933 |
| | 10 | 74532 | Newton (Roy) R.H. | MG | J2/RILEY SPECIAL | 1496 | 1933 |
| | 13 | 75090 | Aspin (Peter) P.G. | AUSTIN | 7 ULSTER REPLICA | 747S | 1930 |
| | 13 | 74580 | Burmester (James) J. | MG | PA MONOPOSTO SPECIAL | 847 | 1934 |
| | 13 | 74612 | Clare (Gary) G.A. | GRANNIE | . | 1100 | 1928 |
| | 13 | 74553 | Loxston (Peter) P.W. | AUSTIN | FIAT | 1020 | 1932 |
| | 13 | 74680 | Rogers (Colin) C.C. | ADRO | SPECIAL | 980 | 1938 |
| | 14 | 74472 | Craven (Andrew) A.T. | MG | RILEY | 1496 | 1935 |
| | 14 | 74893 | Craven (Benjamin) B. | MG | RILEY | 1496 | 1935 |
| | 14 | 75079 | James (Michael) M. | RILEY | 12/4 | 1496 | 1937 |
| | 14 | 74889 | McEvoy (Charlie) C.O. | MG | NA | 1491S | 1935 |
| | 14 | 74828 | McEvoy (Steve) S. | MG | NA | 1491S | 1935 |
| | 15 | 74461 | Balmforth (Ian) I. | FRAZER NASH | Semmence Special | 1996 | 1937 |
| | 15 | 74897 | Burgess (Edmund) E.W. | BUGATTI | TYPE 51 | 2300S | 1932 |
| | 15 | 74874 | Drewitt (Bob) R.H. | AUSTIN | MAGGOT | 1992 | 1922/30 |
| | 15 | 74721 | Ellison (David) D.J. | ERA | | 1950S | 1935 |
| | 15 | 75014 | Fidler (Ben) B.P. | ERA | R4D | 2000S | 1938 |
| | 15 | 74471 | Lewis (Rob) R.J. | AUSTIN | 12/4 Special | 1861 | 1928 |
| | 16 | 74951 | Grimwade (Julian) J. | FRAZER NASH | SINGLE SEAT | 3571 | 1934 |
| | 17 | 74634 | Harrison (Alan) T.A. | COOPER | T56 | 1099 | 1960 |
| | 17 | 74591 | Hawley (Mike) M.J. | HEALEY | Silverstone Jaguar | 4 | 1950 |