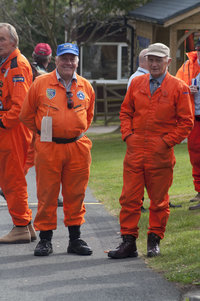 Tuesday 29 October 2013
Longstone Tyres Speed Event Marshals Draw. Autumn Sprint
The final prize draw for Speed event marshals, supported by
Longstone Tyre
s was made at the VSCC Autumn Sprint at Goodwood on Saturday 26 October.
There are three cash prizes, £50 (1
st
prize), £30 (2
nd
prize) and £20 (3
rd
prize) going straight to the winning Marshals who have signed on and officiated at qualifying Club events.
The following three marshals were lucky to win this event's draw: just reward for braving the inclement conditions at Goodwood on Saturday.
1
st
prize Alan Powell, Track Marshal
2
nd
prize Karen Morton, Track Marshal
3
rd
prize Julian Hunt, Paddock Marshal
This long-supported initiative from
Longstone Tyres
offers an additional incentive to marshal at Club Hill Climb and Sprint events. Two draws are made at a weekend event and in total there are six events running the draw. The Club thanks Longstone for their support of the prize draw, Longstone operate a mobile tyre fitting service at the majority of VSCC Public events.
So why not join in and marshaling with the VSCC in 2014?
Read here
to find out more, it's a great way to make friends and get close to the competing machinery, and there is added incentive of a cash prize that you might just win too!