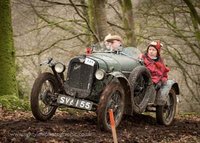 Monday 17 February 2014
Exmoor Fringe Trial Provisional Results and Photo Gallery Now Live
Members can now download the Provisional Results from our Exmoor Fringe Trial, which took place this past weekend, based out of the Anchor Inn, Exebridge on Saturday 15 February.
To visit the Exmoor Fringe Trial Event Page (
CLICK HERE
).
Photos from the event will be added to the gallery on the Event Page as they are received.