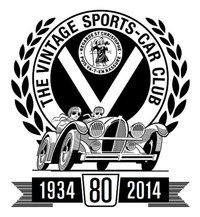 Wednesday 19 March 2014
Perusing Peterborough – 80th Anniversary Event Profile
Taking place on Monday 4 August, starting from East of England Showground, this event is perfect for those Members who would like to get to know the undiscovered spectacle of Peterborough better.

Participants will depart the East of England Showground in their cars, travel to a dedicated Pre-war Car Park on the outskirts of the City, where they will board a Steam Train or Vintage Bus for a short journey into the City Centre and then spend a day taking in the sights and sounds of Peterborough.
Whilst in the centre of the City, you can expect to visit the beautiful Cathedral dating back over 1350 years, take part in guided tours of various venues, lunch at recommended establishments, visit the vast shopping district of Peterborough and meander alongside the picturesque riverbank.
Entries are still being accepted, with Entry Fees being only £25 per car and therefore offering exceptional value for money for all of those taking part. Full details of this event can be found here, where we are accepting online entries and offer downloadable entry forms. Alternatively you can send a SAE to the Club Office and we will post you Regulations and Entry Forms for the event,
We also require Marshals for this event, with a Volunteering Form available for download here or available via sending a SAE to the Club Office.
Full details of all the 80
th
Anniversary events can be found
here
, including Accommodation Details Camping, Trade Stand, Car Display and Pub Meet Booking Forms and a 70 page Visitors Guide to Peterborough.