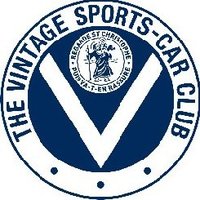 Thursday 23 October 2014
Dick Tracey not to join the VSCC as Club Secretary
The Vintage Sports-Car Club regret that we have received notice that Dick Tracey has withdrawn his interest and will no longer be joining as Club Secretary.
We wish him well in his future endeavours.
The Club continues its search for the new Club Secretary with immediate effect. Meanwhile, Steve Allen continues to cover the role on an interim basis.
If you or someone you know is interested in applying for this prestigious role, please contact Tim Kneller, President of the VSCC at The Old Post Office, West Street, Chipping Norton, Oxfordshire OX7 5EL or email
tim.kneller@vscc.co.uk
for more information.