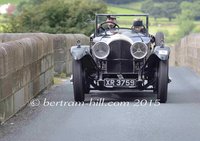 Monday 17 August 2015
Summer Rally Provisional Results and Photo Gallery Now Live
Members can now download the Provisional Results from our Summer Rally, which took place this past weekend, based near Carnforth, Lancashire on Saturday 15 August.
To visit the Summer Rally Event Page (
CLICK HERE
). You can also view photos from the day in the gallery on the Event Page.
Our congratulations go to the local organising team of Martin and Peter Jelley, Nigel Fraser, Peter Booth and Stuart Cooke for another fantastic event. We also extend our thanks to all those Competitors who took part and, most of all, to all the Marshals and other volunteers who gave their time on the day to ensure another enjoyable Rally for all involved.