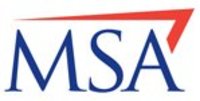 Monday 30 January 2017
'Vnuk' – how it affects you
Following a meeting of LARA (Motoring Organisations' Land Access & Recreation Association) hosted at the VSCC Office in Chipping Norton earlier this month, the MSA (Motor Sports Association) have issued a statement on 'Vnuk' – a European Court Judgement of September 2014, ruling that the requirement for compulsory insurance should cover any use of a vehicle.
CLICK HERE
to read the MSA's statement about 'Vnuk' in an extract from the January 2017 issue of MSA Extra, which explains the ruling, how it affects motorsport and sets out the MSA's current position.
Whilst the MSA continues to formulate its own detailed response, which will be communicated to the UK motorsport community in due course, Club Members may prefer to wait until then before submitting their own response.
Visit
www.fightvnuk.co.uk
for more information, where there is also a Petition for individuals to sign linked from the Home Page.
CLICK HERE
to read the Government's online consultation.