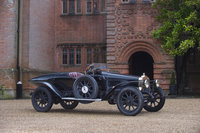 Monday 06 March 2017
Plenty of Pre-war interest at the Bonhams Goodwood Members Meeting Sale on Sunday 19 March
Bonhams is delighted to be returning once again to Goodwood and the Members' Meeting for our first UK Sale of the year.
As ever, there will be a wonderful array of motor cars on offer, including some of the finest examples of Pre-war and Edwardian Racing and Touring cars, which may be of particular interest to VSCC Members. Of particular note is a 1913 Talbot 15HP Works Hill-climber which was owned and raced by none other than Sir Malcolm Campbell, 'The Fastest Man on Earth.'
We look forward to welcoming many of you to the Sale on Sunday 19 March:
Lot 26 – 1929 Rolls-Royce Phantom I Stratford Coupé (£100,000 – 150,000)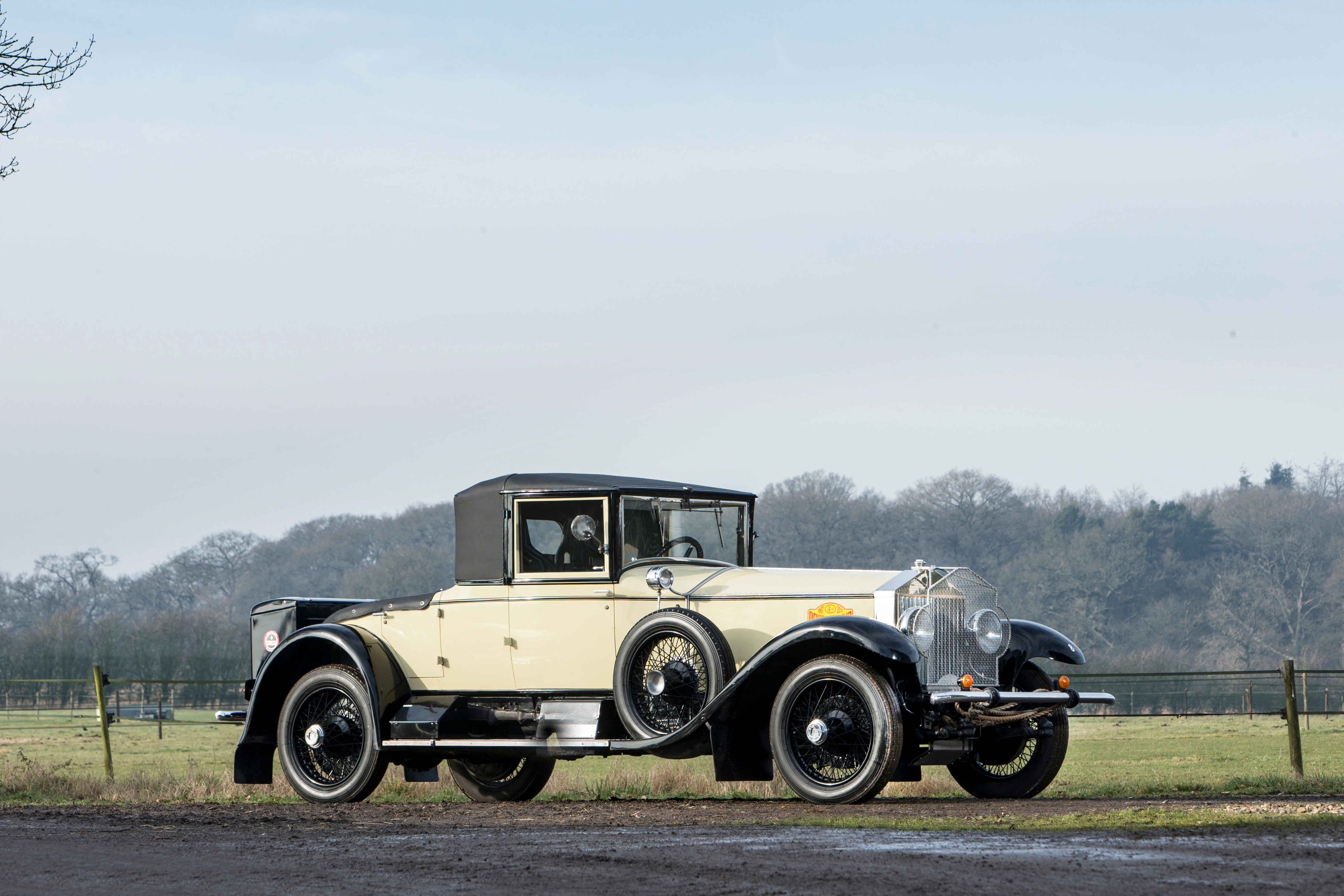 This American-built, left-hand drive Rolls-Royce Phantom I was first owned by Dwight F Davis, founder of the Davis Cup International tennis tournament.
Chassis number 'S285FP' is one of only six Phantom Is completed by Brewster with Stratford Coupé coachwork. Following 50 years in museum storage, the Phantom was imported into the UK in 2008. It was then totally restored by Wildae Restorations over the next 12 months.
Not only built and maintained to an impeccable standard regardless of cost, the car comes with a comprehensive file containing a full and detailed history recording all the works carried out down to the replacement of every nut, bolt and washer. The Phantom's transformation from an effortless tourer to a long-distance rally car is easy to follow.
'BF 5247' has successfully completed many long-distance rallies across the world, from the wilds of the Mongolian desert, to North Africa, and many miles across Europe. Truly turnkey and ready to go, this unique Vintage-era Rolls-Royce is offered at a mere fraction of the restoration costs.
Lot 28- 1924 Bentley 3-Litre Red Label Speed Model Tourer (£270,000 – 320,0000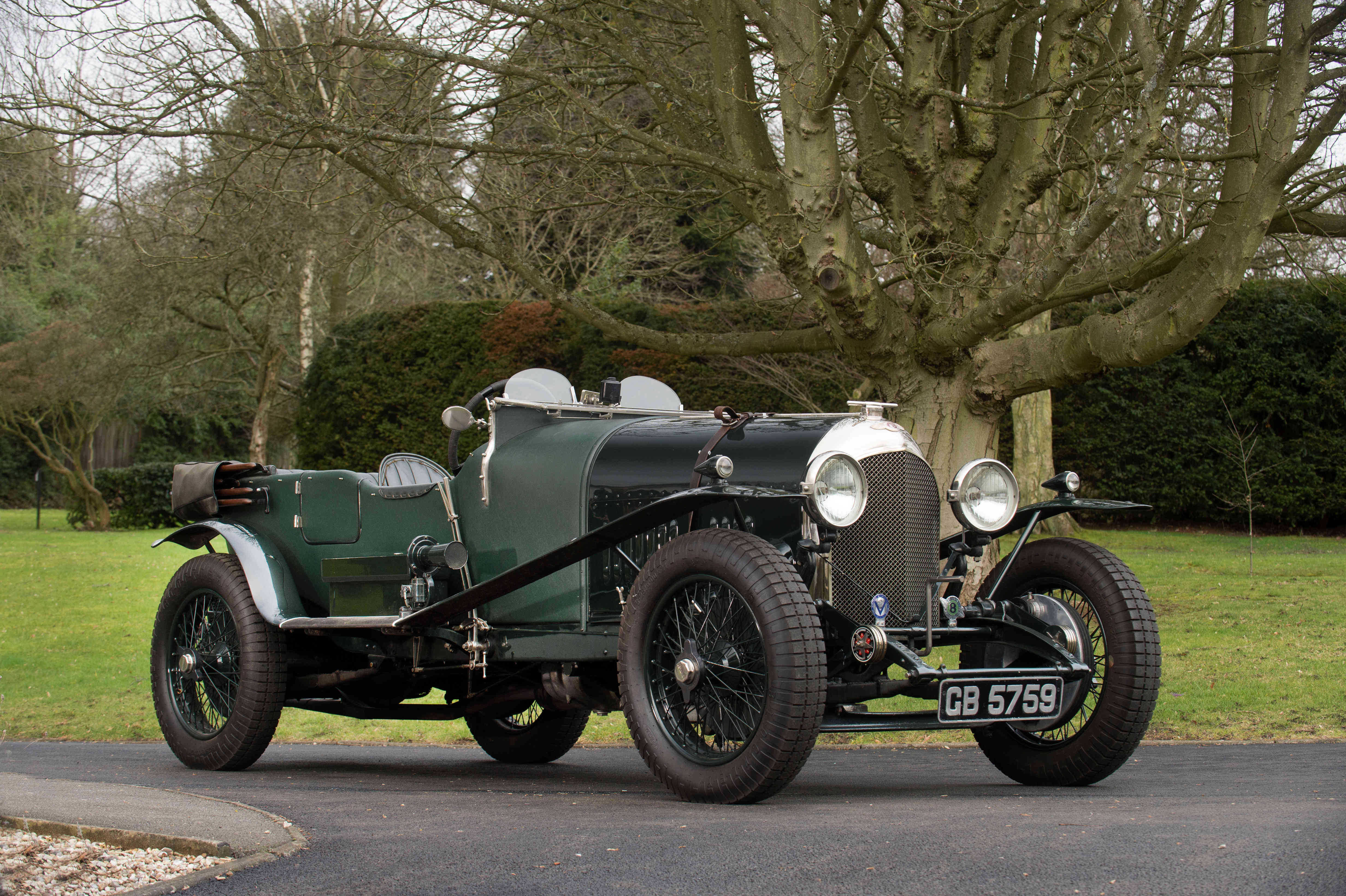 The current vendor purchased '485' from Vintage Bentley specialist Stanley Mann in February 1990. The recorded mileage at date of purchase was 1,844, and is now a mere 4,890.
The Bentley was totally rebuilt in the late 1980s to full Le Mans specification. When acquired by its previous owner, this car had been dismantled for at least 15 years, and while what remained of the original body was in poor condition, examination confirmed that '485' was a complete and unusually original example of the desirable Speed Model, and that all the parts were from one car.
In 1995, some seven years after restoration, '485' was inspected by the BDC's B W Fenn, who remarked: 'this is the highest value I've ever given for a 3 Litre! It is quite splendid.'
Lot 51 – 1913 Talbot 15HP Works Hill-Climber (ex-Malcolm Campbell) (£140,000 – 180,000) – See Above
The ever entrepreneurial Captain Malcolm Campbell became a Talbot agent when motor racing ceased during the war and bought the cars, including the 15hp sprint model offered here, which he eventually raced at Brooklands. He would of course go on to become the Fastest Man on Earth, holder of multiple Land (and Water) Speed Records, and he would be Knighted for his efforts
Described by the vendor as in generally good condition, with very good engine (importantly the original unit) and chassis and with the sensible upgrades of an electric starter and fuel pump as the only deviations from standard specification it is ready to be enjoyed as the makers intended. Few Pre-First World War Works racing cars survive. Fewer still are ever offered on the open market.
This car as the sole survivor of the 'Invincible Talbot Team' and having been owned and raced by the legendary Captain Sir Malcolm Campbell, now represents a unique opportunity for the buyer to experience an Edwardian competition car of the highest quality...
Lot 67 – 1936 Alvis 4.3-Litre SA DHC (£140,000 – 160,000)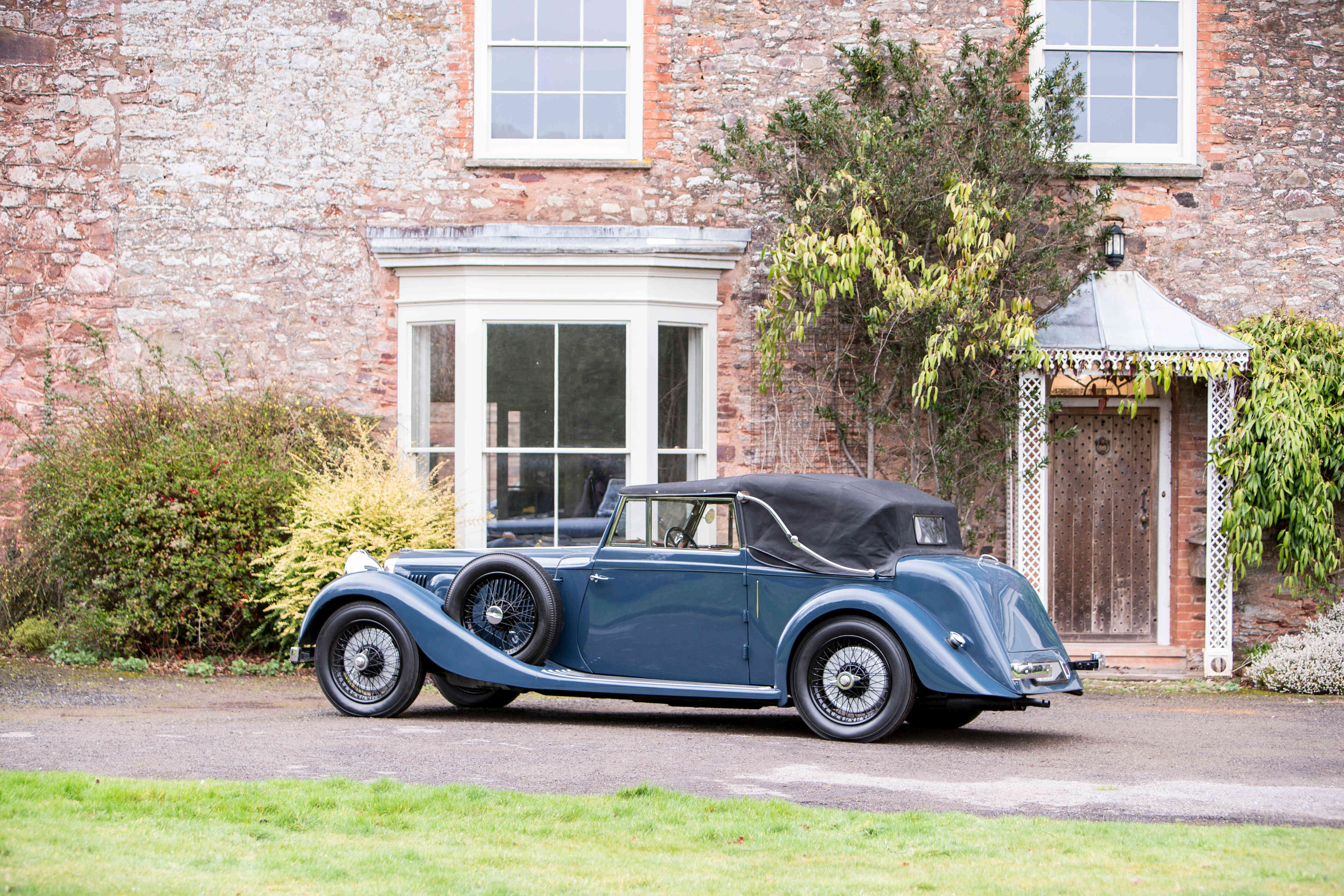 'Offord's final standard designs were its drophead coupés on the larger Alvis chassis. Starting with the Speed 25 in 1936, it moved on to the new 4.3 model and bodied some 16 examples. The Alvis 4.3 drophead is probably the best-looking design the firm ever produced, and a fitting end to a long history.' – Nick Walker, 'A-Z of British Coachbuilders 1919-1960'
Claimed to be the fastest un-supercharged saloon on the UK market, the Alvis 4.3-Litre was certainly one of the few pre-war saloons capable of a genuine 100mph
During its life '13178' has been fully rebuilt both in the UK and abroad, and maintained to a high standard. Recent work includes fitting a new cylinder head with hardened valve seats supplied by marque specialists Red Triangle. We are advised that this 4.3 performs very well and is in beautiful condition throughout. An outstanding opportunity to purchase a very rare and highly desirable British thoroughbred.
Other Pre-war cars on offer include:
Lot 25 – 1937 Aston Martin 2.0-Litre 15/98 Tourer Project (£40,000 – 60,000)
Lot 56 – 1934 Aston Martin 12/50HP 2
nd
Series long-chassis standard tourer
Lot 77 – 1923 Bean 11.9HP Model 2 Van (£12,000 – 15,000)
Lot 78 – 1926 Bean 14HP Commerical Pickup Truck (£10,000 – 14,000)
CLICK HERE
for more details about The Goodwood Members' Meeting Sale.