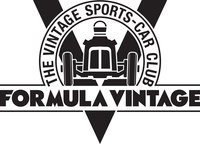 Wednesday 30 August 2017
Advanced Tickets Available for the Formula Vintage Finale!
Advanced tickets are now available for the final round of this year's Formula Vintage at the celebrated Norfolk circuit. The day is a real event for the whole family, with the circuit's nostalgic side attractions being the perfect complement to our own programme of Vintage and Historic Racing.
Buy tickets
HERE
.
Buying advanced tickets for Formula Vintage - Round 5 - Snetterton means that not only do you get to save money, but the VSCC is able to keep the
proceeds, which means that we can reinvest any revenue back into Club events. Any proceeds from tickets purchased on the day go to the venue rather than the Club.
Advanced tickets are available until Tuesday 12th September 2017.
This year at Snetterton our hosts have arranged live entertainment alongside our historic programmed races. Arrive in your fabulous Pre-war car and park in the designated display area for the chance to take part in a fun and free to enter Concours! You can also have a dance to our three retro bands over the weekend or sit back and relax whilst watching all of the action from the exclusive Members' Lounge.

If you'd like the chance to win two tickets to the event and present podium awards for one of the races, simply click HERE to enter our Facebook competition.