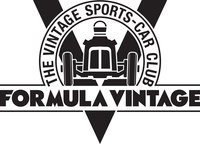 Tuesday 12 September 2017
Final Day for Advance Tickets: Formula Vintage - Round 5 - Snetterton
Today is the final day to buy Advance Member Tickets for the finale of Formula Vintage at Snetterton this Sunday!
Please buy tickets in advance by clicking
HERE
.
If you buy tickets to Formula Vintage – Round 5 – Snetterton in advance, not only do you get to save money, but the VSCC is able to keep the proceeds, which means that we can reinvest any revenue back into Club events. This means that you get more racing and more activity with the VSCC. Any proceeds from tickets purchased on the day go to the venue rather than the Club.