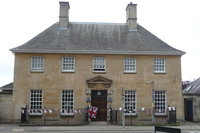 Wednesday 24 December 2014
VSCC Office Christmas Closure 2014
The VSCC Office will close at midday today, Wednesday 24 December until 9.00am Monday 5 January 2015 for Christmas. May we remind prospective competitors that the closing date for Measham Rally entries is the 6 January so please do not delay and get your entry in over the holidays!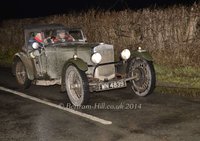 Tuesday 23 December 2014
Only two weeks left to enter the 65th Anniversary Measham Rally 2015
Next month will see the Vintage Sports-Car Club celebrate an incredible 65th Anniversary of the famous Measham Night Rally, based next year in the idyllic surroundings of Thirsk in North Yorkshire on 17/18 January. A reminder that Entries will close on Tuesday 6 January so don't delay and submit yours now for this seminal Club event.
Monday 22 December 2014
CHRISTMAS SLED TO FLY AT BONHAMS SINGLE-OWNER CARRIAGE COLLECTION SALE
One of the world's finest single-owner collections of Victorian carriages and coaches are to be offered at Bonhams newly announced Carriage Collection Sale on Saturday 7 March 2015.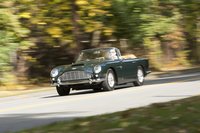 Thursday 18 December 2014
BONHAMS SHOWCASES THE BEST OF BRITISH RACE BRED ENGINEERING AND ITALIAN COACHWORK AT ANNUAL PARIS AUCTION
Two fantastic cars from British luxury marque Aston Martin are set to be offered at Bonhams Paris Sale on Thursday 5 February 2015.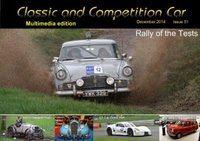 Monday 15 December 2014
Classic and Competition Car - December 2014
The December Issue of Classic and Competition Car is now available to download, including coverage of the Club's very own Cotswold Trial.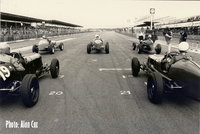 Tuesday 09 December 2014
VSCC announces Provisional Race & Speed Calendar of Events for 2015
The Club announced the provisional dates for Race and Speed Events in 2015 at the recent Race & Speed Forum, which took place alongside the Winter Driving Tests at Bicester Heritage this past weekend.