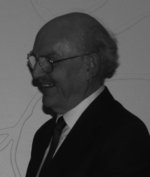 Chief Marshal
Ray Edge
Tel: 01608 644777 ext 6
As Chief Marshal Ray has a variety of roles centred around ensuring our Race and Speed events are adequately marshalled in order to meet the MSA safety requirements. One of the main elements of this job is to act as a point of contact between the marshals on the ground and the management; to pass on problems, complaints and opinions in both directions.

For this reason if Ray is rarely on a post, however, he regularly visits all the marshals on duty to talk to them; get to know them and give them a chance to air their views.

Where speed venues do not have their own Chief Marshal, Ray arranges the allocations of marshals to post in order to ensure it is safe for competitors to take part in the event. Ray also writes to all new members to welcome them to the Club and encourage them to do some marshalling, as its a great way to get involved in vintage motor sport.