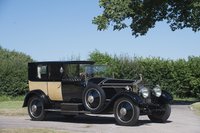 Wednesday 26 October 2016
FAMOUS ROLLS-ROYCE 'MORE LIKE THE THRONE ROOM AT VERSAILLES THAN A CAR' FOR SALE AT BONHAMS
A unique Rolls-Royce Phantom I built in 1926 for the American businessman Clarence Gasque as a gift for his wife Maude, is one of the star lots at Bonhams Bond Street Sale in London on Sunday 4 December, estimated at £500,000-700,000.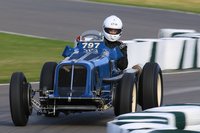 Tuesday 25 October 2016
ERA 'Works Driver' Fidler claims VSCC Speed Season Finale
Whilst ERA claimed an expected victory at the VSCC Autumn Sprint at Goodwood on Saturday 22 October, it was Ben Fidler who set 'Fastest Time of Day', guest driving Nick Topliss's R4A, ahead of the owner competing the much-fancied R4D, owned by Ben's father, Brian.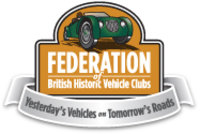 Monday 24 October 2016
FBHVC National Historic Vehicle Survey 2016
The summary report on the Federation of British Historic Vehicle Club's 2016 National Historic Vehicle Survey is now available.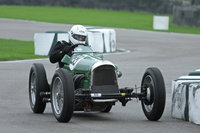 Friday 21 October 2016
VSCC Speed Championship concludes with the Autumn Sprint at Goodwood this weekend
Our Autumn Sprint will bring another fantastic VSCC Speed Season to a close at the famous Goodwood Motor Circuit tomorrow, Saturday 22 October, and with it the culmination of the Club's hugely successful, inaugural Speed Championship.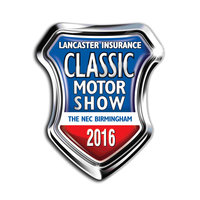 Thursday 20 October 2016
LANCASTER INSURANCE CLASSIC MOTOR SHOW LAUNCHES THE FBHVC CLUB CHALLENGE
Classic Car Club Members are invited to test their motoring knowledge and enter a team in the FBHVC Club Challenge, held at the upcoming Lancaster Insurance Classic Motor Show from 11 to 13 November at Birmingham's NEC.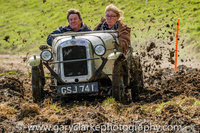 Wednesday 19 October 2016
Full Speed Ahead for the VSCC Trials Season 2016
Following the success of our recent Welsh Weekend, we would like to remind Members that entries are still open for the Club's two remaining Trials of 2016 – the Lakes (5 November) and Cotswolds (19 November).