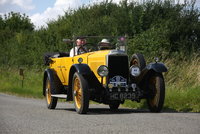 Tuesday 02 September 2014
Late Entries still available for this weekend's Autumn Rally
Following the overwhelming success of the recent Acorn Rally, part of the 80th Anniversary Week of Celebrations in Peterborough, the next Navigation Rally on the VSCC calendar will take place this weekend, with our Autumn Rally, this year based in Derbyshire on Saturday 6 September. If you haven't entered yet, there is still time – contact the Office now!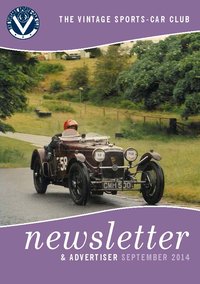 Monday 01 September 2014
September 2014 Newsletter Now Available to Download
The September edition of the Newsletter is now available for Club Members to download.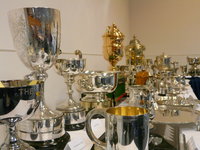 Friday 29 August 2014
Annual Aggregate Trophies 2014
We are delighted to publish the standings for the Club's Annual Aggregate Trophies for the first half of the year, up to and including the Welsh Speed Weekend at Pembrey.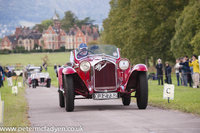 Thursday 28 August 2014
August to finish with a flourish with the VSCC Madresfield Driving Tests & Concours this weekend
One of the Club's oldest and most iconic events, the Madresfield Driving Tests & Concours, first held on the mile-long drive of Madresfield Court back in 1947, will take place this Sunday 31 August.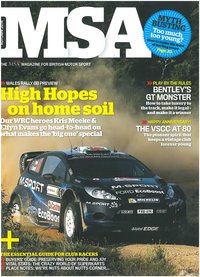 Wednesday 27 August 2014
VSCC featured in MSA Magazine
The Vintage Sports-Car Club is featured in the latest edition of the MSA Magazine (Autumn 2014).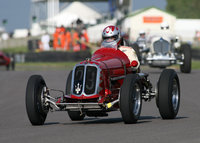 Wednesday 27 August 2014
TWO HISTORIC MASERATI SINGLE-SEATERS OFFERED AT BONHAMS GOODWOOD REVIVAL AUCTION
In Maserati's centenary year, Bonhams are to offer two historic Maserati Vetturettas at the Goodwood Revival sale on Saturday 13 September, including a 1932 Maserati 4CM, estimated at £400,000 - 600,000, and 1937 Maserati 6CM, estimated at £600,000 - 900,000.