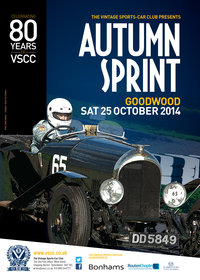 Friday 24 October 2014
VSCC Speed Season draws to a close at Goodwood this weekend
Our Autumn Sprint will bring another fantastic VSCC Speed Season to a close at the famous Goodwood Motor Circuit tomorrow, Saturday 25 October. A sunny day is forecast and entry is free to Spectators so why not join us for the end of season celebrations?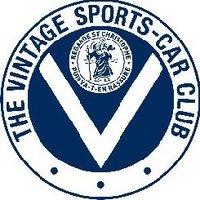 Thursday 23 October 2014
Dick Tracey not to join the VSCC as Club Secretary
The Vintage Sports-Car Club regret that we have received notice that Dick Tracey has withdrawn his interest and will no longer be joining as Club Secretary.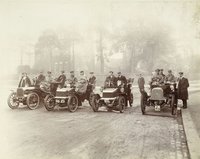 Wednesday 22 October 2014
A RARE PHOTOGRAPHIC WINDOW INTO THE VICTORIAN AND EDWARDIAN AGE OF MOTORING FOR SALE AT BONHAMS
Offered at Bonhams London to Brighton Sale on Friday 31 October, the Argent Archer Archive provides a rare window into the Victorian and Edwardian ages of motoring.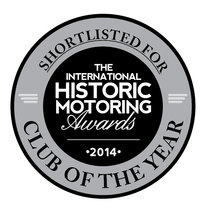 Tuesday 21 October 2014
Vintage Sports-Car Club nominated for 'Club of the Year' at the 2014 International Historic Motoring Awards
We are delighted to announce that the Club have been shortlisted in the 'Club of the Year' category at this year's International Historic Motoring Awards, in association with EFG Private Bank and Octane Magazine.

Monday 20 October 2014
Important News - 20 October 2014
The Old Post Office is currently experiencing communication issues.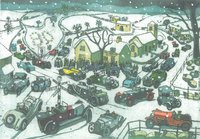 Thursday 16 October 2014
VSCC CHRISTMAS CARD 2014
It's that time of the year again, and we are delighted to be able to offer Members and Vintage Car enthusiasts another superb Christmas card from ever popular artist and Club member Richard Wade, with prices remaining unchanged from 2013.