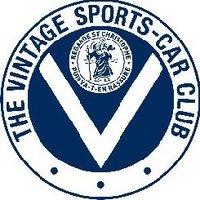 Thursday 25 August 2016
Phone Network Issues at the Club Office
We are currently having issues with our phones at the Old Post Office - part of a wider network problem in the area. Please bear with us whilst our service providers work to resolve the problem.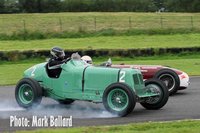 Wednesday 24 August 2016
Rain cannot dampen 'Vintage' spirit at VSCC Pembrey Weekend
Despite the best efforts of the 'weather gods' it was another triumphant weekend of Vintage motorsport at Pembrey this weekend for the Vintage Sports-Car Club's Welsh Speed Weekend over the 20/21 August.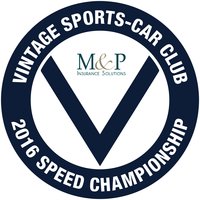 Tuesday 23 August 2016
VSCC Speed Championship 2016 – Points Update (August)
With just two rounds to go, an update of the latest standings in the Club's inaugural Speed Championship, following a busy couple of months of VSCC Sprints and Hill Climbs.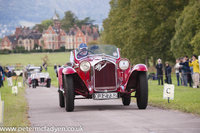 Monday 22 August 2016
Last Call for Entries for the Madresfield Driving Tests
Following declining entries in recent years, the VSCC are looking to recapture the previous success and popularity of one of the Club's most historic events in 2016 – the Madresfield Driving Tests. Entries close at the end of day today so don't delay and submit yours now!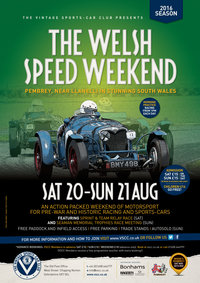 Friday 19 August 2016
Pembrey awaits the VSCC for an epic weekend of Vintage motorsport
After a year absent in 2015, the Vintage Sports-Car Club return to Pembrey for its Welsh Speed Weekend this weekend, the 20/21 August, incorporating Sprint, Team Relay Race and Seaman Memorial Trophies Race Meeting, as well as the first Pembrey AutoSolo – a new addition to this year's weekend of Vintage motoring action.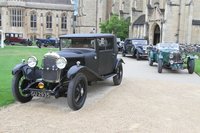 Thursday 18 August 2016
VSCC Oxford Concours & Lunch at Mansfield College
There are just a final few places available for our annual VSCC Oxford Concours and Lunch, taking place on Bank Holiday Sunday 28 August.