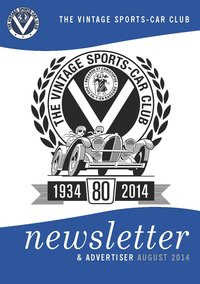 Friday 01 August 2014
August 2014 Newsletter Now Available to Download
The August edition of the Newsletter is now available for Club Members to download.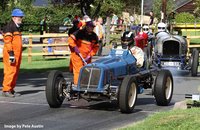 Thursday 31 July 2014
The first weekend in August can only mean one thing... it's time for VSCC Prescott
One of the most highly anticipated events of the Historic motorsport calendar, the Vintage Sports-Car Club's celebrated Prescott Speed Hill Climb takes place this weekend, and will open with a special, extra one-day event to mark the Club's 80th Anniversary, taking place at the famous Gloucestershire venue from tomorrow, Friday 1 to Sunday 3 August.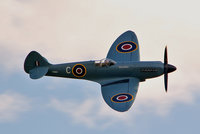 Wednesday 30 July 2014
VSCC 80th Anniversary Week in Peterborough is almost here!
After months of planning, the Club's 80th Anniversary week of celebrations are upon us, starting this Monday straight after the Prescott weekend, based at the East of England Showground, Peterborough from 4th to 9th August.
Tuesday 29 July 2014
VSCC Prescott Advance Ticket Sales Are Now Closed
Advance Ticket Sales for all three days of our much-loved Prescott Hill Climb this weekend are now closed.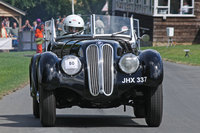 Monday 28 July 2014
Historic gathering of Frazer Nash-BMW Cars to headline a wealth of sideline attractions at VSCC Prescott this weekend
In excess of twenty-five wonderful Frazer Nash-BMW cars will descend on the VSCC Prescott Speed Hill Climb this weekend as they take their place as the feature display in the Orchard on Sunday, to mark the 80th Anniversary of the agreement between AFN Ltd and BMW.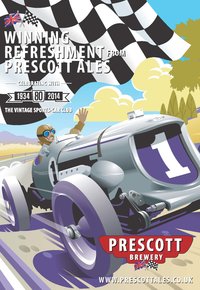 Sunday 27 July 2014
Tours of Prescott Ales Brewery for VSCC Members during our Prescott Weekend!
The Vintage Sports-Car Club is delighted to welcome the support of Cheltenham-based Prescott Ales for the Club's 80th Anniversary year as they open their doors to VSCC Members for evening tours of the Brewery during our upcoming Prescott Hill Climb Weekend.