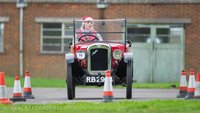 Friday 02 December 2016
VSCC bid farewell to the 2016 Season with the Winter Driving Tests at Bicester Heritage this weekend
Our annual Winter Driving Tests will bring the year to a suitably festive finale, where it will be another bumper day of Club activities at the popular Bicester Heritage tomorrow, Saturday 3 December.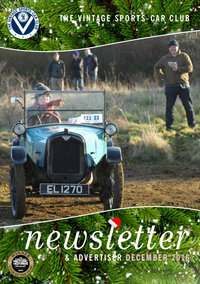 Thursday 01 December 2016
December 2016 Newsletter Now Available to Download
The December edition of the Newsletter is now available for Club Members to download.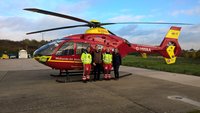 Wednesday 30 November 2016
Midlands Air Ambulance Charity named the Official Charity of the Vintage Sports-Car Club
The Vintage Sports-Car Club is delighted to announce that the Midlands Air Ambulance Charity (MAAC) will become the Club's nominated Official Charity for the next three years from 2017.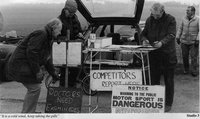 Tuesday 29 November 2016
VSCC Race & Speed Forum and MSA Medicals at the Winter Driving Tests this Saturday
A reminder to Club Members that this year's Race and Speed Forum and MSA Medicals take their traditional place alongside our Winter Driving Tests this coming weekend, on Saturday 3 December at the popular Bicester Heritage, Oxfordshire.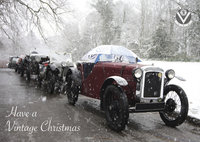 Monday 28 November 2016
VSCC CHRISTMAS CARD 2016 (AND A SPECIAL VSCC BOOK OFFER!) - LAST CHANCE!
It's that time of the year again, and we are delighted to be able to offer Club Members and Vintage Car enthusiasts another superb VSCC Christmas Card, with prices remaining unchanged from 2015.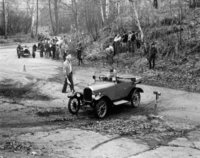 Friday 25 November 2016
See in 2017 with the VSCC New Year Driving Tests at Brooklands
Entries are now open for the New Year Driving Tests with Brooklands – the home of British Motorsport and Aviation – once again providing the most idyllic backdrop for this ever-popular VSCC event on Sunday 29 January.