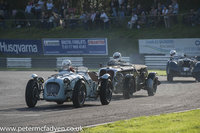 Wednesday 17 September 2014
VSCC to again feature at the Castle Combe Autumn Classic – Entries Closing Soon
The VSCC will again host a Pre-war Sports-Car Race at the ever-popular Castle Combe Autumn Classic on Sunday 5 October. New for this year, the event is open to all eligible Pre-war Sports-Cars. But hurry if you want to take part as entries close soon!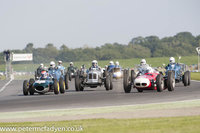 Tuesday 16 September 2014
Last Chance to enter the VSCC's final Race Meeting of 2014 at Snetterton
Calling all VSCC Racers! Today is your very last chance to be part of the Club's final Race Meeting of the season – our revered Seaman Memorial Trophies Meeting, which takes place at Snetterton in Norfolk on Sunday 28 September.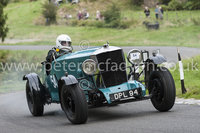 Monday 15 September 2014
Loton Park Hill Climb Provisional Results & Photo Gallery Now Live
Provisional Results from the final VSCC Hill Climb of the season at Loton Park, which took place this past weekend, the 13/14 September, are now available to download.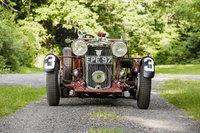 Monday 15 September 2014
LAGONDA ACHIEVES WORLD AUCTION RECORD PRICE OF £1.6 MILLION AT BONHAMS GOODWOOD REVIVAL
Bonhams biggest ever Goodwood Revival Sale achieves £15.4 million with Lagonda 'EPE 97' setting a new world record, selling at £1,569,500. Other Pre-war highlights included the 1930 OM Superba, achieving £1,255,900 and the duo of historic Maseratis, the 4CM Single-Seat Vetturetta sold for £427,100 and 6CM Single-Seat Vetturetta sold for £606,300.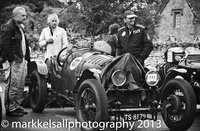 Friday 12 September 2014
VSCC Hill Climb Season Finale this weekend at Loton Park
As tradition dictates, the Club will herald the end to another stellar Hill Climb season with our ever popular Loton Park event as we look forward to welcoming over 150 Pre-war and Historic Racing and Sports-Cars to Shropshire this weekend, 13/14 September.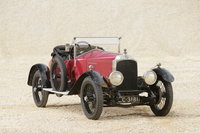 Thursday 11 September 2014
£3.4 MILLION BONHAMS BEAULIEU SALE THE PERFECT WARM UP FOR GOODWOOD
Bonhams Sale at the Beaulieu International Autojumble achieves a record £3.4 million, with several lots realising well over estimate at Bonhams most successful Beaulieu Sale to date ahead of the Goodwood Revival Sale this coming Saturday 13 September.