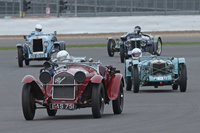 Friday 27 March 2015
Entries Closing Soon for VSCC 'Spring Start' at Silverstone
There is now just 3 weeks before the Club's celebrated Silverstone 'Spring Start' Race Meeting on Saturday 18 April. Entires for the established season opener for Vintage and Historic Racing in the UK close next week so be sure to submit your entries now to join us at the home of British motorsport.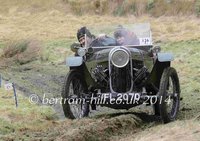 Wednesday 25 March 2015
Entries Close Soon for the Scottish Trial
The 2015 Trials Season has already witnessed three memorable events, so don't miss your last chance to compete on a VSCC Trial before the mid-season break. The entry deadline for the upcoming Scottish Trial, taking place on Saturday 11 April, is fast-approaching on Monday 30 March.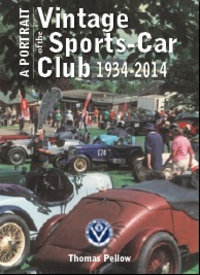 Tuesday 24 March 2015
"A Portrait of the Vintage Sports-Car Club, 1934-2014" – new Club book launched
Alongside a busy weekend at Chateau Impney, comprising the Annual Awards Dinner, AGM and Marshals' Dinner, the Club also marked the official launch of the new book about its history, "A Portrait of the Vintage Sports-Car Club, 1934-2014", written by Member, Tom Pellow.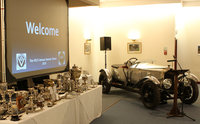 Monday 23 March 2015
VSCC celebrate Trophy Winners and Marshals at Chateau Impney
The Vintage Sports-Car Club enjoyed a jam-packed programme at Chateau Impney near Droitwich Spa, Worcestershire, as Members gathered in their hundreds for this year's Awards Dinner, Annual General Meeting, Marshals' Forum and Dinner over the weekend.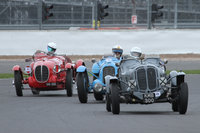 Friday 20 March 2015
Advance Tickets now on sale for VSCC 'Spring Start' at Silverstone
Buy your Advance Tickets now for the original and best Vintage and Historic Racing Season opener – the VSCC 'Spring Start' Race Meeting at Silverstone on Saturday 18 April!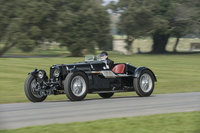 Wednesday 18 March 2015
FAMED EX-WORKS ASTON MARTIN ULSTER 'LM19' ANNOUNCED AS STAR OF BONHAMS FESTIVAL OF SPEED SALE
Ex-Works Racing Aston Martin Ulster Team Car, LM19, estimated at £1,600,000-2,200,000, is an early consignment for Bonhams Festival of Speed Sale at Goodwood on 26 June.