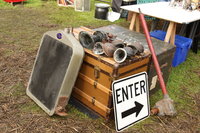 Wednesday 23 July 2014
THE REDUCED AUTOJUMBLE COMPANY PRESENT THE 80th ANNIVERSARY SUITCASE SALE
An opportunity for members to buy/sell/exchange automotive parts and allied artefacts with the proviso that all items you bring to the sale must be contained within your Standard VSCC "Pom" Suitcase.

Thursday Evening 7th August 2014
The Cambridge Suite, East of England Showground
Opening Time: 7.00 pm
Closing Time: 8.30 pm
Administered by : Light Car & Edwardian Section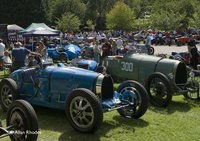 Tuesday 22 July 2014
VSCC Prescott Speed Hill Climb Advance Ticket Sales Close Soon!
There is now just one week to purchase advance tickets for all three days of our much-loved Prescott Hill Climb, which this year includes a special extra one-day event mark the Club's 80th Anniversary, taking place at the famous Gloucestershire venue from Friday 1 to Sunday 3 August. So ensure to book now to make significant saving on the 'On the Day' price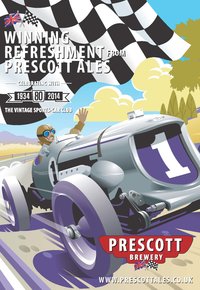 Monday 21 July 2014
Tours of Prescott Ales Brewery for VSCC Members during our Prescott Weekend!
The Vintage Sports-Car Club is delighted to welcome the support of Cheltenham-based Prescott Ales for the Club's 80th Anniversary year as they open their doors to VSCC Members for evening tours of the Brewery during our upcoming Prescott Hill Climb Weekend.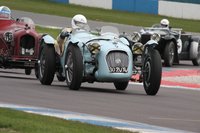 Friday 18 July 2014
Two major institutions of Pre-war motorsport to reunite this weekend as VSCC return to Donington Park
Three original Bob Gerard Cars headline a strong entry to celebrate the British Racing Great as the VSCC return to historic Donington Park for the first time since 2011 tomorrow, Saturday 19 July.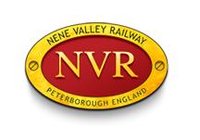 Thursday 17 July 2014
VSCC Members receive 25% Discount on the Nene Valley Railway
We are delighted to announce that the Vintage Sports-Car Club has teamed up with the Nene Valley Railway to offer VSCC Members an incredible 25% discount on all services offered by this famous steam railway on production of their 2014 VSCC Membership Card, during our 80th Anniversary Week from 3 to 10 August 2014.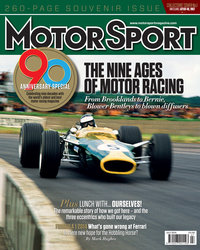 Tuesday 15 July 2014
Motor Sport Magazine and VSCC join to celebrate respective 90th and 80th Anniversaries with Special Subscription Offer Members
The Club are delighted to announce the support of one of the world's most well-regarded and prestigious motoring publications, Motor Sport magazine, as part of their 90th and our own 80th Anniversary celebrations.