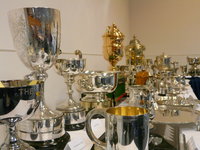 Friday 29 August 2014
Annual Aggregate Trophies 2014
We are delighted to publish the standings for the Club's Annual Aggregate Trophies for the first half of the year, up to and including the Welsh Speed Weekend at Pembrey.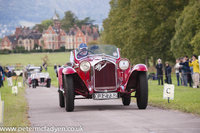 Thursday 28 August 2014
August to finish with a flourish with the VSCC Madresfield Driving Tests & Concours this weekend
One of the Club's oldest and most iconic events, the Madresfield Driving Tests & Concours, first held on the mile-long drive of Madresfield Court back in 1947, will take place this Sunday 31 August.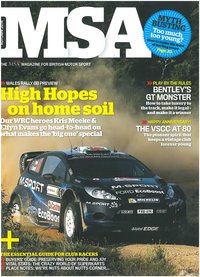 Wednesday 27 August 2014
VSCC featured in MSA Magazine
The Vintage Sports-Car Club is featured in the latest edition of the MSA Magazine (Autumn 2014).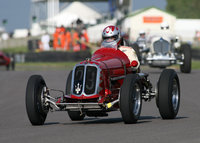 Wednesday 27 August 2014
TWO HISTORIC MASERATI SINGLE-SEATERS OFFERED AT BONHAMS GOODWOOD REVIVAL AUCTION
In Maserati's centenary year, Bonhams are to offer two historic Maserati Vetturettas at the Goodwood Revival sale on Saturday 13 September, including a 1932 Maserati 4CM, estimated at £400,000 - 600,000, and 1937 Maserati 6CM, estimated at £600,000 - 900,000.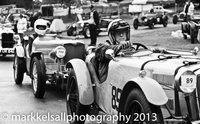 Tuesday 26 August 2014
Have you entered for the VSCC Loton Park Hill Climb?
As in previous years, the Club will herald the end to another stellar Hill Climb season with our ever popular Loton Park event on 13/14 September, with a strong number of entries already received. There is now less than a week until entries close (Monday 1 September) so hurry if you want to join us for this undoubted favourite of the VSCC Autumn Calendar.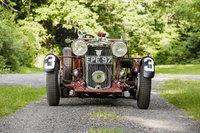 Monday 25 August 2014
FAMOUS LAGONDA TEAM CAR 'EPE 97' TO STAR IN BONHAMS GOODWOOD REVIVAL SALE
The Lagonda LG45R Rapide - 'EPE 97' - one of the most visibly recognisable Pre-war Sports Racing cars, is to be offered at Bonhams Goodwood Revival Sale on Saturday 13 September, estimated at £1,400,000 – 1,800,000.