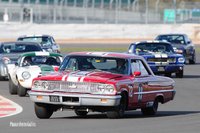 Friday 19 December 2014
2015 Pomeroy Memorial Trophy Entries Now Open
It again falls to our celebrated Pomeroy Memorial Trophy to open the Club's Race and Speed Season in 2015, taking place on Saturday 21 February at Silverstone. Entries are now open so don't delay and submit your entry now for this legendary 'must-do' VSCC event.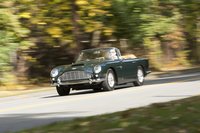 Thursday 18 December 2014
BONHAMS SHOWCASES THE BEST OF BRITISH RACE BRED ENGINEERING AND ITALIAN COACHWORK AT ANNUAL PARIS AUCTION
Two fantastic cars from British luxury marque Aston Martin are set to be offered at Bonhams Paris Sale on Thursday 5 February 2015.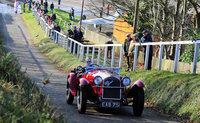 Tuesday 16 December 2014
VSCC New Year Driving Tests to see in 2015 at Brooklands Museum
The VSCC will again receive a warm welcome from our friends at Brooklands Museum for our annual New Year Driving Tests at the home of British Motorsport and Aviation on Sunday 1 February. Entries are now open for this ever-popular event so don't delay and submit yours now.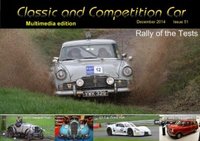 Monday 15 December 2014
Classic and Competition Car - December 2014
The December Issue of Classic and Competition Car is now available to download, including coverage of the Club's very own Cotswold Trial.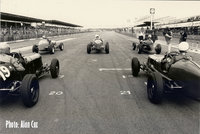 Tuesday 09 December 2014
VSCC announces Provisional Race & Speed Calendar of Events for 2015
The Club announced the provisional dates for Race and Speed Events in 2015 at the recent Race & Speed Forum, which took place alongside the Winter Driving Tests at Bicester Heritage this past weekend.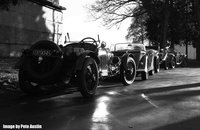 Monday 08 December 2014
Winter Driving Tests Provisional Results and Gallery Now Live
Members can now download Provisional Results from the final VSCC event of the year, the Winter Driving Tests, which took place this past weekend on Saturday 6 December at Bicester Heritage.