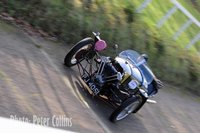 Friday 30 January 2015
Come and enjoy our New Year Driving Tests at Brooklands this weekend!
This weekend will again bring together two stalwart organisations of Pre-war motorsport – the Vintage Sports-Car Club and Brooklands Museum, the historic birthplace of British Motor Sport and Aviation – for the Club's annual New Year Driving Tests.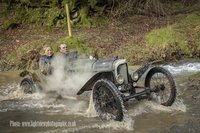 Thursday 29 January 2015
Last Chance to enter the first VSCC Trial of 2015
The ever-popular VSCC Trials Season is almost upon us and begins with a romantic Valentine's Day out at the Exmoor Fringe Trial on Saturday 14 February. But hurry – entries close at the end of day on Monday 2 February so don't miss your chance and submit your entry this weekend.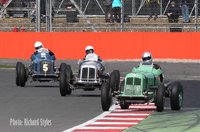 Wednesday 28 January 2015
Time to Start Planning Your 2015 VSCC Racing Season...
Latest details of the Club's 2015 Race Season have been revealed, including provisional programme of races for each meeting – get the dates in your diaries now!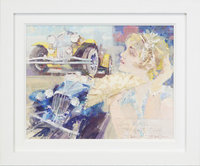 Tuesday 27 January 2015
DEXTER BROWN ART IN MOTION EXHIBITION AT BONHAMS IN AID OF COMBAT STRESS
Art in Motion, an exhibition of new paintings by the well known artist Dexter Brown will be on show at the Bonhams international auction house on New Bond Street, London from 16 to 27 February.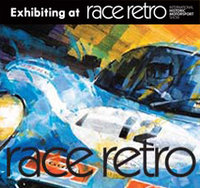 Monday 26 January 2015
VSCC back on 'Speed Street' at Race Retro 2015
The VSCC will again return to Stoneleigh Park near Coventry next month on 20-22 February to exhibit at Race Retro, the International Historic Motorsport Show.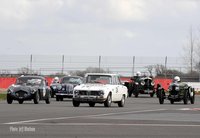 Friday 23 January 2015
2015 Pomeroy Memorial Trophy Entries Now Open
It again falls to our celebrated Pomeroy Memorial Trophy to open the Club's Race and Speed Season in 2015, taking place on Saturday 21 February at Silverstone. Entries are now open so don't delay and submit your entry now for this legendary 'must-do' VSCC event.