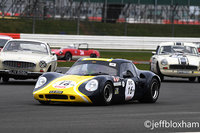 Tuesday 19 February 2019
2019 Pomeroy - Silverstone 16th Feb - Results
The Pomeroy Trophy
Alex Ames - 1967 CHEVRON B8 BMW
total points score of 438.12 points.

The Densham Trophy
Patrick Blakeney-Edwards - FRAZER NASH SALOON 1928
total points score of 412.23

The Pom Voiturette Trophy
Martin NASH - FRAZER NASH BOLOGNE 1928
total points score of 209.55

A full ist of results is available – please click the link https://www.vscc.co.uk/vsccMedia/26071.pdf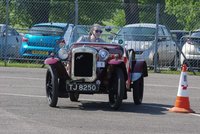 Monday 18 February 2019
Dan England Award Winner
The DAN ENGLAND AWARD is the Club's young marshal award and the recipient is selected by the Club Office and Senior Officials. The recipient must be under 23 years of age on 1 January of the year in question but need not be a member of the VSCC.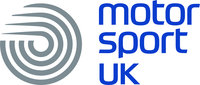 Thursday 14 February 2019
Chairman & Chief Executive of Motorsport UK Poised to do Battle!
The VSCC's 64th Pomeroy Trophy this weekend sees the Chairman and Chief Executive of Motorsport UK, the national membership organisation and governing body for the sport, go head-to-head on this
legendary event for the first time.

Chairman David Richards CBE and Chief Executive Hugh Chambers have both enetered cars into this years Pomeroy Trophy, David in his wifes Frazer Nash Le Mans replica while Hugh will be in his MGB.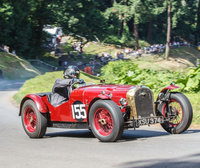 Wednesday 13 February 2019
Entries open for Round 5 of the Speed Championship
Shelsley Walsh Hill Climb

Wednesday 13 February 2019
VSCC joins the ASSOCIATION of Heritage Engineers
The Vintage Sports-Car Club is delighted to announce that the Club has joined the Association of Heritage Engineers and looks forward to developing this relationship and working more closely with other members of the Association.

Club President Jenny Lees said "This is a marvellous opportunity to start sharing our knowledge with the engineers of tomorrow."

Further information to follow.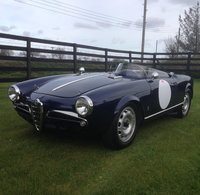 Monday 11 February 2019
VSCC - All Set For The 64th Pomeroy Trophy This Weekend.
This year's Pomeroy Trophy sees the 64
th
edition of this historic event take to the Grand Prix Circuit at Silverstone having attracted 110 entrants all ready to take on a series of tests, including the famous
'Wiggle Woggle'
.
Amongst the eclectic group of entrants
is a 1920 E-type
(the oldest car running in this year's event), a 1934 Aston Martin Mark IIL, a 1956 Alfa Romeo Giulietta Spider and a 2017 Citroen C1.