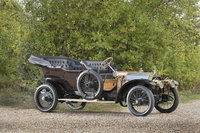 Wednesday 26 November 2014
AUSTRALIA'S ISIS DOWNS SHEEP FARM 'CAR OF KINGS' ARRIVES AT BONHAMS BOND STREET SALE
Bonhams Bond Street Sale continues to showcase fantastic diversity of motoring, with the latest offering an elegant 1909 Mercedes which spent its early years as a station manager's car on remote Australian sheep farm, Isis Downs.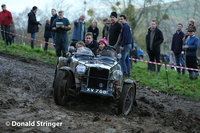 Tuesday 25 November 2014
Provisional Results and Photo Gallery from the Cotswold Trial are now Live
Members can now download Provisional Results from the final event of the 2014 VSCC Trials Season, the Cotswold Trial, which took place this past weekend on Saturday 22 November based at Prescott.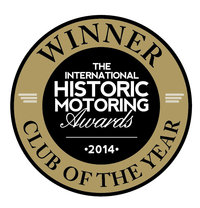 Friday 21 November 2014
Vintage Sports-Car Club named 'Club of the Year' at the 2014 International Historic Motoring Awards
The Vintage Sports-Car Club has been named 'Club of the Year' at this year's prestigious International Historic Motoring Awards, in association with Octane Magazine and EFG Private Bank.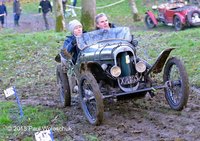 Thursday 20 November 2014
VSCC return to the Cotswolds for the 2014 Trials Season Finale this weekend
The Club will herald the end to another spectacular Trials Season this weekend, as we head to our Event HQ at Prescott Hill Climb near Winchcombe for our annual season-ending Cotswold Trial this Saturday 22 November.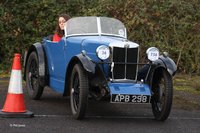 Tuesday 18 November 2014
Winter Driving Tests headline a bumper day out for the VSCC at Bicester Heritage next month
The VSCC is delighted to make its way to Bicester Heritage for the year's traditional curtain-closer, the Winter Driving Tests on Saturday 6 December!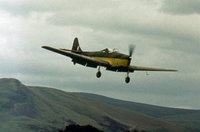 Monday 17 November 2014
THE AEROPLANE USED TO TRAIN WWII SPITFIRE AND HURRICANE PILOTS – THE 1939 MILES M14A MAGISTER 'MAGGIE' HAWK III – TO BE SOLD BY BONHAMS
The M14 Magister model was used to train RAF pilots of the famous Spitfire and Hurricane aeroplanes that roamed the skies throughout World War Two. The plane is to be auctioned at Bonhams Bond Street Sale on Sunday 30 November, with an estimate of £60,000-90,000.