EVENT INFORMATION
Formula Vintage - Round 5 - Snetterton
You must be a member to buy tickets for this event.


Qty:
Formula Vintage - Round 5 - Snetterton
netterton Circuit, Norwich NR16 2JU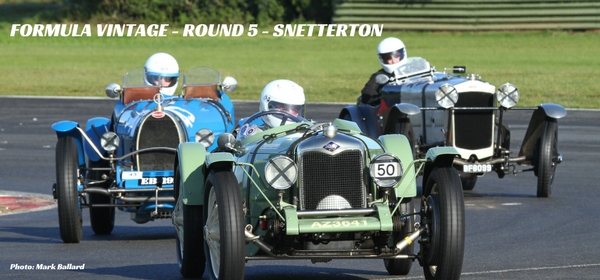 Since the first visit in 2012, the Club's Snetterton Race Meeting and the final round of Formula Vintage for 2018 has gone from strength to strength, fast-becoming one of the venue's biggest draws behind only high-profile National series. The day is a real event
for the whole family, with the circuit's nostalgic side attractions the perfect complement to our own programme of Vintage and Historic Racing.