EVENT INFORMATION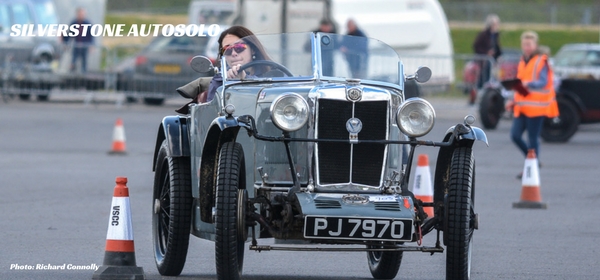 Silverstone Formula Vintage Round One is once again the first of the VSCC`s Autosolos.
This year it is being held on the Sunday of the two day meeting.
To promote entries, if you enter as a dual entry the sceond will be free
AutoSolo's are 'all forward' driving tests on a sealed surface using numbered markers. As there is no reversing they have been proven to be very popular with the older driver in an older car too. There is less strain on the back axle and creaking necks, and also no need for 'pushers' for those cars without reverse gear. The tests tend to be more straight-forward than traditional tests and are, therefore, less of a memory test. They have also proved to be rather competitive. AutoSolos are also ideal for the younger driver or someone starting out in competitive motorsport. This should be an opportunity for members, of all ages and all levels of experience, to enjoy throwing their car around without risk to rheumatism or transmission!


Images for Silverstone AutoSolo