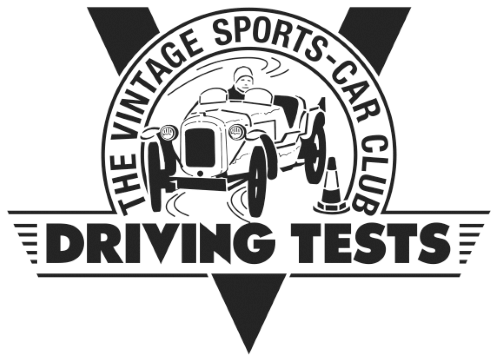 Winter Driving Tests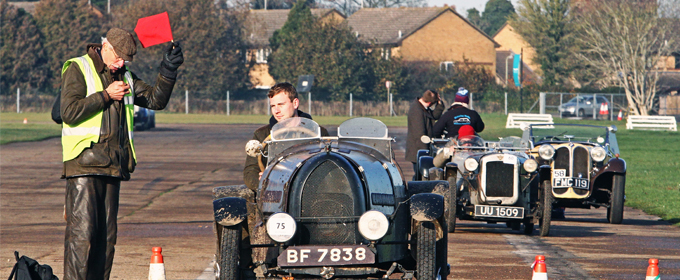 The VSCC are once again delighted make its way to Bicester Heritage, Buckingham Road, Bicester, for the years traditional curtain-closer, the Winter Driving Tests.

Mark Elder has been working on some challenging tests and a full entry is expected, the event is the last chance for Competitors to accrue those all-important points towards the Clubs many Annual Aggregate Trophies as well as your final chance to buy those VSCC Christmas presents in 2020.
Driving Tests are a fun and challenging discipline and often seen as a great introduction to motor sport for the younger Member, promoting car control and accuracy in an entertaining and friendly surrounding. So embrace the wintery conditions and come and test your vintage driving skills with us at Bicester.
No Dogs as this is an active Airfield
Refreshments; Toilet; Christmas Cards; Membership Card Required
Entries Open: tbc
Entries Close: tbc
Entry Fee: tbc
Bicester Heritage
Spend the night at Bicester Heritage and guarantee you are not late for the driving tests.
http://bicesterheritage.co.uk/accommodation
www.bicesterheritage.co.uk/accommodation secure parking
Bicester Tourist Visitor Centre, Bicester Village, Pingle Drive, Bicester, Oxfordshire, OX26 6WD
01869 366266
The Kings Arms
http://kingsarmsbicester.co.uk
http://kingsarmsbicester.co.uk/en/ - private car park
Bicester Hotel, Golf & Spa
http://www.bicesterhotelgolfandspa.com/
private car park
Please volunteer to the office;
colette.trippick@vscc.co.uk