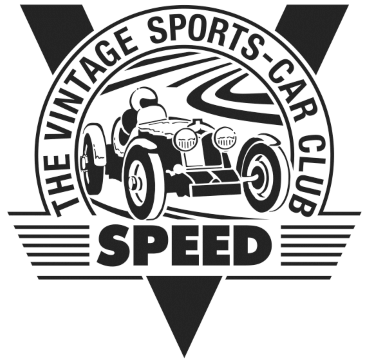 Wiscombe Park Hill Climb
Nr Honiton, Devon, EX24 6JE
Join us in the beautiful Devonshire moors for the 2014 VSCC Hill Climb season curtain-raiser at Wiscombe Park. The Club's familiar class structure is always filled to the brim with celebrated examples of Sports – and Racing cars of the Pre-war era with members annually making the trip for this most popular event whilst our dedicated band of marshals will be on-hand to oversee proceedings with their usual good cheer and efficiency. The venue's excellent viewing locations alongside the track make it an ideal day out for Spectators too. As in previous years, our friends at the 500 Owners Association will be holding their own meeting on the day preceding and invite VSCC members to enter their Pre-war classes so why not make a weekend of your visit to the South-West?
Advance ticket sales have now closed but tickets will be available on the day:

Club Members £12.00
Public £15.00

Children under 16 free.

Spectator info: No Dogs • Vintage Parking • Autojumble • Regalia • Favourite
Facilities info: Refreshments • Bar • Toilets
Entry Fee:
£101
Opening date for entries:
Closed
Closing date for entries:
Closed
Competitor info:
Edwardian • Vintage • Post-vintage • Trailers • MSA Non-Race National B Licence • Fire Extinguisher • Gloves
Facilities info:
Refreshments • Bar • Toilets
To add to the enjoyment of the 500 Owners Association Hillclimb at Wiscombe on Saturday 10th May the 500 Owners Association has organised a BBQ and all-important pay bar on the Saturday evening.
The BBQ is being run by T & D Event Catering, the Wiscombe on-site caterers and they are providing the BBQ for members and guests that will consist of sirloin steak, chicken, chips or jacket potato, salad and garlic bread at a very reasonable cost of £8.50 per person.
Because supplies for the BBQ will need to be brought to the site, the caterers need to know how many they are catering for, so a pay in advance ticket system will operate. If you or your friends want to enjoy the Saturday evening BBQ please send your name, address, phone number and total number of BBQ meals required at £8.50 per head together with
your cheque for the total value made payable to D Stephens
.
Send your details and cheque to
Xavier Kingsland, 10 Donigers Dell, Swanmore, Hampshire, SO32 2TL
Your BBQ tickets will be posted to you by return
Orders must be received by 3rd May at the latest.
WE ARE UNABLE TO SELL TICKETS FOR THE BBQ DURING THE EVENT, SO ADVANCE BOOKINGS ONLY
Why not make it a weekend of Hillclimbing and in addition to entering our own 500 Owners Association event on Saturday, stay over for the event run by the VSCC on Sunday.
The 500 OA is an invited club and in discussions with the VSCC they have reserved 12 places for us for their event.
Hillclimb Saturday, BBQ Saturday evening and then more Hillclimbing on Sunday the perfect weekend!!
Competitors at this year's Wiscombe Park Hill Climb are invited to visit photographer, Howard Pugh's website
to see a selection of his work on the day. Please contact him if you would like to commission framed exhibition prints
:
http://www.mylimitededition.biz/VINTAGE-SPORTS-CARS.html
Within an hour of the M5; 6 miles south of Honiton. Venue signed with Club signs from A375 down unclassified roads.
Please volunteer to VSCC Competitions Department

To add to the enjoyment of the 500 Owners Association Hillclimb at Wiscombe on Saturday 10th May the 500 Owners Association has organised a BBQ and all-important pay bar on the Saturday evening.

The BBQ is being run by T & D Event Catering, the Wiscombe on site caterers and they are providing the BBQ for members and guests that will consist of sirloin steak, chicken, chips or jacket potato, salad and garlic bread at a very reasonable cost of £8.50 per person.

Because supplies for the BBQ will need to be brought to the site, the caterers need to know how many they are catering for, so a pay in advance ticket system will operate. If you or your friends want to enjoy the Saturday evening BBQ please send your name, address, phone number and total number of BBQ meals required at £8.50 per head together with your cheque for the total value made payable to D Stephens.
Send your details and cheque to
Xavier Kingsland, 10 Donigers Dell, Swanmore, Hampshire, SO32 2TL
Your BBQ tickets will be posted to you by return

Orders must be received by 3rd May at the latest.

WE ARE UNABLE TO SELL TICKETS FOR THE BBQ DURING THE EVENT, SO ADVANCE BOOKINGS ONLY