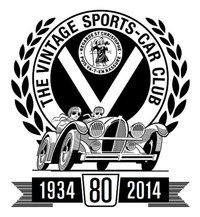 Wednesday 12 February 2014
80th Anniversary Accommodation Bookings
We would like to remind all VSCC members to book their accommodation for the 80th Anniversary events without delay, as room allocations are filling up quickly. Bookings made to date take us to over 450 hotel rooms, 230 camping pitches and 350 event entries!
The Peterborough Marriott Hotel, situated adjacent to the showground, has over 100 rooms available to guests, with 70 of these allocated to the VSCC for the duration of the Anniversary celebrations at a specially negotiated discounted rate. However, we are reaching or have exceeded this limit on most nights, at which point the room rate increases from £75 per night to £105 for 10 further places and then increases further to £145. If you would like to book this hotel we recommend you do so as a matter of urgency in order to secure the best possible room rates.
Also adjacent to the East of England Showground is The Holiday Inn Express, who are again offering special discounts on a limited number of rooms for VSCC Members attending the Anniversary. Once again, we recommend that you book these rooms soon in order to avoid disappointment.
For those hardier soles, we are able to offer Camping onsite at the showground, with access to permanent toilet blocks and showers, a choice of Noisy or Quiet camping areas and optional electric hook-up at an additional cost.
To find full details of our Accommodation Options click here

To find full details of the Events click here