NEWS
VSCC Race Championships to be decided at Mallory Park Season Finale
Monday 19 September 2016
The latest standings of the Club's two Race Championships have been announced ahead of our Race Season finale at Mallory Park in Leicestershire this weekend on Saturday 24 September.
Following four fantastic rounds so far this year at Silverstone, Oulton Park, Cadwell Park and Pembrey last month, focus now falls on Mallory, the last chance for our Competitors to accrue points towards the two prestigious awards.
The day boasts exciting 11-Race programme, headlined by the usual Trophy Races for Vintage, PVT and Historic Racing and Sports-Cars, as well as the Club's annual Edwardian Handicap Race, as we honour British Racing hero, Bob Gerard (
CLICK HERE
for more information on the day's programme).
The Motor Sport Brooklands Memorial Trophy

The Motor Sport Brooklands Memorial Trophy was first presented in 1950 having been procured by the Motor Sport Brooklands Memorial Fund to be awarded for the "best aggregate performance in the BARC Goodwood Members' Meetings" to be contested "annually by amateur drivers in Brooklands-style races". The first winner of the Trophy was J C C Mayers with a Lester-MG. Subsequent winners in the early years included Mike Hawthorn, George Abecassis, Innes Ireland and Mike Taylor.
With the imposition of a three-litre limit and ultimate demise of the Goodwood Circuit, the trophy passed to the Vintage Sports-Car Club in 1966. The VSCC limited eligibility to Vintage and PVT cars in order to maintain the original intentions of commemorating Brooklands type racing.
All cars entered must have a valid VSCC Eligibility document for car. There is no need to register; cars entered into VSCC races will automatically be included in the running for the trophy.
www.motorsportmagazine.com
THE MOTOR SPORT BROOKLANDS MEMORIAL TROPHY
Presented to the highest aggregate scorer of the VSCC season competing in a Pre-war car,
based on a scoring scale of 18, 13 and 8 points for the first three places.
Position
Name
Points
1
Nick Topliss
93
2
Julian Grimwade
70
3
Dougal Cawley
67
4
Edward Gibbs
60
5
Tony Lees
50
6
David Seber
44
7
Mike Preston
39
8
Andrew Mitchell
37
9= (2-0-0)
William Mahany
36
9=
Tom Walker
36
11
Mike Painter
34
12= (1-1-0)
Tim Kneller
31
12=
David Wylie
31
14= (0-1-2)
Richard Iliffe
29
14=
Michael James
29
16= (1-0-1)
Charlie Gillett
26
16=
Duncan Ricketts
26
18= (0-1-1)
Terry Crabb
21
18=
Justin Maeers
21
20= (1-0-0)
Jo Blakeney-Edwards
18
(Best 2 races per meeting to count. Ties settled by count-back of best placings)
The Longstone Vintage Trophy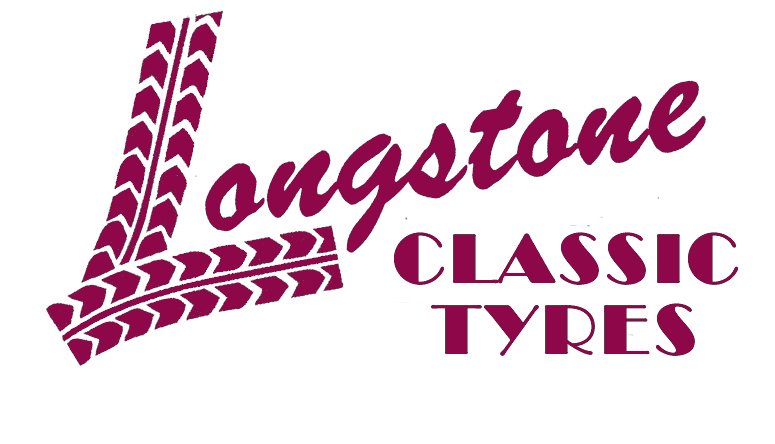 The Longstone Tyres Vintage Racing Trophy recognises drivers of Pre-war Cars that have been driven to the circuit to race.
Competitors accumulate points based on their racing successes throughout the season and are awarded vouchers to spend with the series sponsors and long-time Club supporters, Longstone Tyres, whilst the winner also receives the newly acquired Longtone Trophy, also presented at the Club's Annual Awards Presentation in March.
All cars entered must have a valid VSCC Eligibility document for car. Competitors are required to indicate on their Entry Form for each Race Meeting if they intend to drive their competing car to the circuit.
www.longstonetyres.co.uk
THE LONGSTONE VINTAGE TROPHY
Position
Name
Points
1
Dougal Cawley (GN)
37
2
Ruediger Friedrichs (Alvis)
17
3
Mark Groves (Frazer Nash)
15
4
David Saxl (Riley)
13
5=
Trevor Swete (Invicta)
12
5=
Tom Waterfield (GN Special)
12
7
Simon Blakeney-Edwards (Frazer Nash)
11
8
Duncan Pittaway (GN Vitesse)
10
9
Michael New (Riley 12/4)
9
10
Jeff Edwards (Alvis)
8
11
Tim Parker (Lagonda)
7
12=
Jo Blakeney-Edwards (Frazer Nash)
6
12=
David Wylie (Frazer Nash)
6
12=
Duncan Pittaway (Bugatti T35)
6
15
Nigel Hall (Lagonda)
5
16
Philip Bewley (Bugatti)
3
17=
Tim Wadsworth (Lagonda)
2
17=
Mark Walker (GN Thunderbug)
2
19=
Christopher Jackson (Alvis)
1
19=
Steven Smith (Frazer Nash)
1
(Points can be scored in more than one race at a meeting. Best five scores in year to count.)