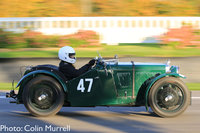 Thursday 19 October 2017
Join Us at the Autumn Sprint
Following an exciting and enjoyable Sprint and Hill Climb season, we visit Rockingham's National Circuit this Saturday for the Autumn Sprint which brings to a close the VSCC Speed activities for 2017.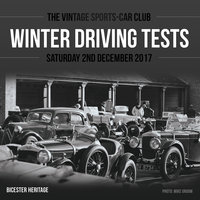 Thursday 19 October 2017
Don't Miss the Winter Driving Tests
We are excited to announce that entries for the Winter Driving Tests are now open!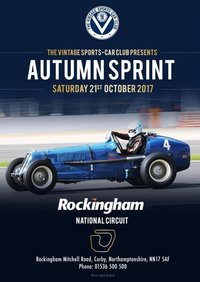 Monday 16 October 2017
Speed Championship Class Winners Presented This Saturday
This Saturday at Rockingham, we are excited and pleased to be presenting Class Winners of the 2017 Speed Championship with their deserved awards from 12:30 in the Apollo Suite, located on the first floor of the main Grandstand, stairwell 7, where a complimentary lunch will also be served. Please do join us.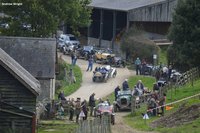 Monday 16 October 2017
VSCC Welsh Weekend 2017
152 members of the Vintage Sports Car Club took their cherished motor cars to Presteigne in Wales over the weekend of 7/8 October for a historic Rally and two-day Vintage Trial.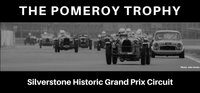 Friday 13 October 2017
Entries now open for The Pomeroy Trophy
The Vintage Sports Car Club is delighted to be returning to Silverstone for the 66th running of the Pomeroy Memorial Trophy Meeting (The Pom) on Saturday 24th February 2018.


Thursday 12 October 2017
Respond to Vnuk Consultation Now!
Many MSA members will be aware of Vnuk, a 2014 European Court judgement that threatens the future of all UK motorsport.