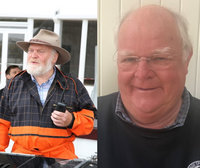 Monday 04 February 2019
Jim Adams Trophy Winners
The JIM ADAMS MEMORIAL TROPHY is awarded annually to the
person with the highest points score accumulated for marshalling at
any main VSCC event, both speed and non-speed. The list of eligible
events are published annually. Marshalling on each day of an event
will score one point. The trophy may be won more than once by the
same individual.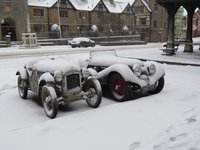 Friday 01 February 2019
Snow effects VSCC HQ
VSCC HQ will be closing from 1pm today (01/02/2019) due to extreme weather conditions.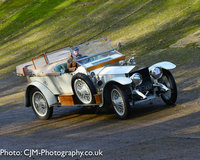 Wednesday 30 January 2019
New Years Driving Tests 2019
It is 80 years since the circuit was last used for racing but on Sunday 27 January 54 pre-war cars converged on Brooklands to take part in the VSCC New Year`s Driving tests bringing motorsport back to the historic concrete. Kevin Lee and his team laid out 12 tests all named after historic marques.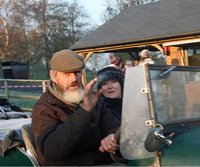 Monday 28 January 2019
Johnny Holmes Memorial Trophy Winner
The winner of the Johnny Holmes Memorial Trophy is selected by the Club Office for good work in support of the Club's sporting activities. As such, it could be awarded for many things, but often it recognises an act of determination to overcome obstacles that might otherwise affect the Club's activities.



Friday 25 January 2019
FINE WEATHER FOR BROOKLANDS THIS WEEKEND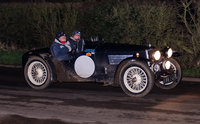 Friday 25 January 2019
Rileys' Clean Up in Leicestershire
A mild evening with just a few pockets of frost would suggest that it was a comfortable night for a drive! But we are talking 'Measham' here, a gruelling 150 mile all night rally on Leicestershire's 'B' roads, a special event, an historic event, an event Fred Gallagher puts in his top three toughest events he has competed in.