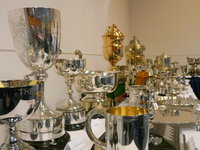 Tuesday 22 March 2016
Money raised for Sport Relief at the VSCC Awards Dinner/AGM Weekend
Coinciding with this year's Sport Relief event, a collection was made at the Club's Annual Awards Dinner and AGM weekend at the Hilton Warwick, where Members donated a fantastic £1400 to the charity.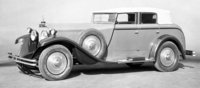 Monday 21 March 2016
TWO COUNTRIES, TWO CITIES AND TWO AUCTIONS IN BONHAMS MOTORING WEEKEND
Excellent prices were achieved at Bonhams weekend of motoring auctions, as lots from the Mercedes-Benz and the Goodwood Members' Meeting Sales went under the hammer.

Monday 21 March 2016
VSCC Driver Training at Bruntingthorpe, Monday 11 April
The Club has arranged dedicated Driver Training hosted by Bruntingthorpe in Leicestershire, ahead of this year's Race and Speed Season.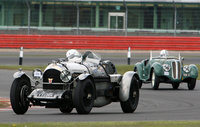 Thursday 17 March 2016
VSCC Silverstone 'Spring Start' to honour Stanley Mann
The Vintage Sports-Car Club is proud to introduce the 'Stanley Mann Cup' as part of the upcoming 'Spring Start' Race Meeting at Silverstone on Saturday 23 April, in honour of the highly-regarded Vintage Bentley specialist and long-time Club Member, who sadly passed away last month.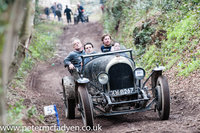 Wednesday 16 March 2016
Brewster leads the way at the VSCC Herefordshire Trial
It was another exciting weekend of Pre-war motorsport at the Club's Herefordshire Trial this past weekend, where Jeremy Brewster claimed the Herefordshire Trophy for overall victory in his 1930 Lea-Francis P Type.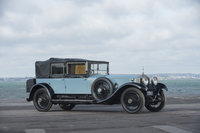 Monday 14 March 2016
LORD MOUNTBATTEN'S LONG-LOST ROLLS-ROYCE OFFERED AT BONHAMS
A 1924 Rolls-Royce Silver Ghost, with bespoke features designed for Lord Mountbatten – uncle of Prince Philip, Duke of Edinburgh, and second cousin once-removed of Her Majesty the Queen – is now offered at Bonhams Goodwood Members' Meeting Sale, taking place this Sunday 20 March.