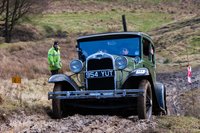 Friday 06 March 2015
The Delights of Derbyshire await the VSCC this weekend!
The Club are delighted to return to Derbyshire this weekend for two days of Vintage motoring, with Saturday's John Harris Trial and a leisurely Touring Assembly on Sunday.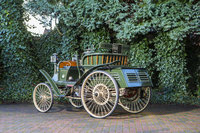 Wednesday 04 March 2015
115-YEAR-OLD BENZ IDEAL OFFERED AT BONHAMS MERCEDES-BENZ SALE
A rare, fully restored, 115-year-old Benz Ideal is the oldest motor car offered at Bonhams single-marque Mercedes-Benz Sale. The annual auction takes place 28 March in Stuttgart, Germany, and will feature more than 40 lots of Collectors' Motor Cars.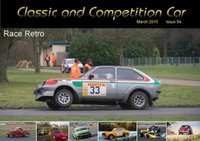 Tuesday 03 March 2015
Classic and Competition Car – March 2015
The March Issue of Classic and Competition Car is now available to download.
Monday 02 March 2015
March 2015 Newsletter Now Available to Download
The March edition of the Newsletter is now available for Club Members to download.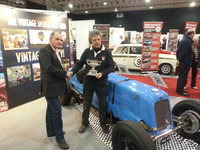 Wednesday 25 February 2015
Club enjoys a successful weekend at Race Retro (UPDATED)
The VSCC stand welcomed hundreds of visitors over the three days of the Race Retro International Historic Motorsport Show at Stoneleigh Park this past weekend.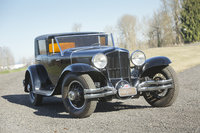 Monday 23 February 2015
RECENTLY DISCOVERED ORIGINAL, CUSTOM BODIED "HOLLYWOOD" CORD TO SHINE AT BONHAMS AMELIA ISLAND AUCTION
New York – Recently discovered after having been tucked away in the Pacific Northwest for more than half a century, Bonhams is proud to offer one of the most fabled, important and truly special Cords from the estate of Jay Hyde: the 1930 Cord L-29 Town Car with coachwork by Murphy & Company.