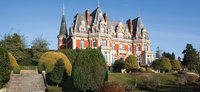 Friday 21 March 2014
CHATEAU IMPNEY TO WELCOME THE VSCC FOR A WEEKEND OF CELEBRATIONS
VSCC members from all over the UK and beyond will be making their way to Chateau Impney Hotel, Nr Droitwich Spa, Worcestershire this weekend where, following the success of last year's inaugural event, we are again delighted to combine the Club's AGM (Saturday, 11am) over the weekend with the Annual Awards Dinner tonight and the Marshals' Forum and Dinner tomorrow.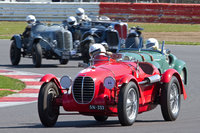 Thursday 20 March 2014
Calling all VSCC Racers – there is now less than a week to enter Silverstone 'Spring Start'
All Racers of Pre-war and Historic Racing and Sports-Cars are reminded that the closing deadline for the Vintage Sports-Car Club's 'Spring Start' Race Meeting at Silverstone on 12/13 April is less than a week away so don't miss out – submit your entries now to take part!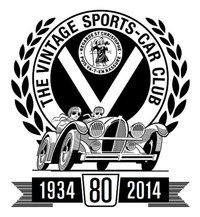 Wednesday 19 March 2014
Perusing Peterborough – 80th Anniversary Event Profile
Taking place on Monday 4 August, starting from East of England Showground, this event is perfect for those Members who would like to get to know the undiscovered spectacle of Peterborough better.

Participants will depart the East of England Showground in their cars, travel to a dedicated Pre-war Car Park on the outskirts of the City, where they will board a Steam Train or Vintage Bus for a short journey into the City Centre and then spend a day taking in the sights and sounds of Peterborough.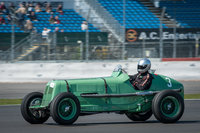 Tuesday 18 March 2014
Tickets Now On Sale for VSCC Silverstone 'Spring Start'
Advance Ticket Sales are now open for the VSCC 'Spring Start' Race Meeting at Silverstone on 12/13 April 2014 so don't delay and buy your discounted tickets now.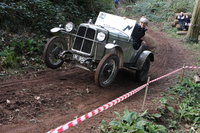 Monday 17 March 2014
Herefordshire Trial Provisional Results & Photo Gallery Now Live
Members can now download the Provisional Results from our Herefordshire Trial, which took place this past weekend, based out of How Caple Court, on 15/16 March.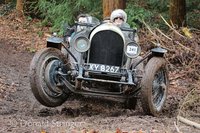 Friday 14 March 2014
VSCC Members prepare for the Herefordshire Trial this weekend
This Saturday and Sunday will see our Members take part in the third event of an already busy 2014 Trials Season. Yet another stellar entry of over 100 Pre-war cars will be making their way to the traditional Event Headquarters at How Caple Court near Ross-on-Wye before heading out to tackle a total of 15 Hill Sections over the weekend.