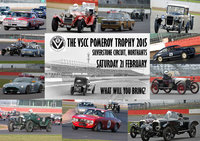 Friday 06 February 2015
Calling all Club Racers – Late Entries Available for the 'Pom' taking place at Silverstone on 21 February!
Entries are now closed for The Pomeroy Trophy - contact the Competition Department for late entry availability!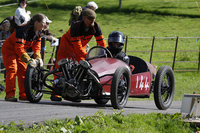 Thursday 05 February 2015
Why not volunteer to Marshal with the VSCC in 2015?
Members will shortly be receiving a copy of the 2015 Marshals' Volunteering Form with their February Newsletter. However, why not get a head start and volunteer for this year's VSCC Events via the online system, now live and available to everyone at our Marshalling pages?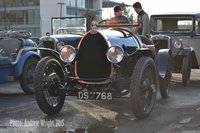 Wednesday 04 February 2015
Burgess Bugatti back on top at Brooklands
Edmund Burgess pilots his Bugatti T13 Brescia to victory at the VSCC New Year Driving Tests this past weekend at Brooklands Museum in Surrey.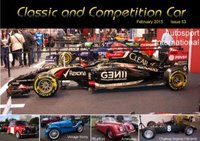 Tuesday 03 February 2015
Classic and Competition Car – February 2015
The February Issue of Classic and Competition Car is now available to download.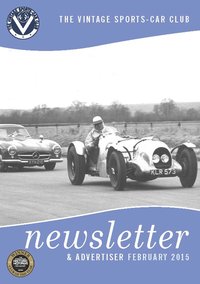 Monday 02 February 2015
February 2015 Newsletter Now Available to Download
The February edition of the Newsletter is now available for Club Members to download. Hard copies will be going out in the post in the next couple of days. Included in the pack will be:
Ballot Paper and Candidate Profiles
2015 Membership Card
Marshals' Volunteering Forms
Instructions to Set-up VSCC Events Calendar on Mobile Devices
Friday 30 January 2015
Come and enjoy our New Year Driving Tests at Brooklands this weekend!
This weekend will again bring together two stalwart organisations of Pre-war motorsport – the Vintage Sports-Car Club and Brooklands Museum, the historic birthplace of British Motor Sport and Aviation – for the Club's annual New Year Driving Tests.