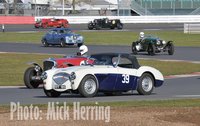 Friday 19 February 2016
It's time for the one and only VSCC Pomeroy Trophy – this weekend at Silverstone
An undoubted highlight of the Club's annual Events Calendar for over 60 years, the 'Pom' remains one of the most unique and enjoyable competitions in the world of motorsport. Be sure to join us at the home of the British Grand Prix for all the action, tomorrow Saturday 20 February.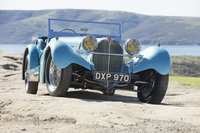 Thursday 18 February 2016
ONE OF THE WORLD'S MOST DESIRABLE COLLECTOR CARS COMES TO BONHAMS AUCTION – 1937 BUGATTI 57SC SPORTS TOURER BY VANDEN PLAS
This ultimate Pre-war supercharged rarity, estimated at $11-13 million, will be offered at Bonhams' Amelia Island Auction on Thursday 10 March.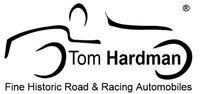 Wednesday 17 February 2016
Tom Hardman Limited to sponsor Live Timing services at VSCC Race Meetings in 2016
The Vintage Sports-Car Club is delighted to welcome the support of Tom Hardman Limited, as sponsor of the live timing services at the Club's Race Meetings throughout the 2016 season, in association with the Club's nominated timekeepers, HS Sports Ltd.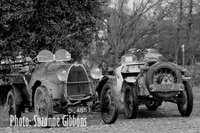 Tuesday 16 February 2016
Surprise Vauxhall Victory at 25th Anniversary Exmoor Fringe Trial
Paul Jeavons and crew beat the odds to get the better of the Short Wheelbase Cars and claim overall victory at the Exmoor Fringe Trial in his Vauxhall 30-98.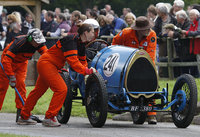 Monday 15 February 2016
Marshals Training at the Pomeroy Trophy, Silverstone, Saturday 20 February
A reminder that a short Marshals' Training session has been arranged for the morning of our Pomeroy Trophy at Silverstone this coming Saturday 20 February.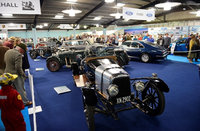 Monday 15 February 2016
CULTURED CLUBS PROVE IT'S HIP TO BE SQUARE
'Car Club Square' will evoke British Motor Shows of the past at the London Classic Car Show at the ExCel (18-21 February), where one complete hall will be transformed into a scene resembling past motor shows in their glorious heyday.