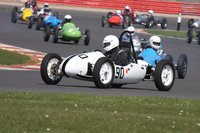 Thursday 13 March 2014
Illustrious Historic Racing Series to join the celebrations at 'Spring Start'
The Vintage Sports-Car Club will welcome a number of established Historic Race Series to their Silverstone 'Spring Start' Race Meeting on the weekend of 12-13 April. The Club's own programme of races for Pre- and Post-war Racing and Sports-Cars will be complemented by invited grids from some of the most popular Associations of the Historic Racing fraternity.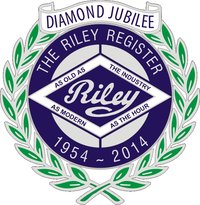 Wednesday 12 March 2014
RILEY REGISTER CELEBRATE THEIR DIAMOND ANNIVERSARY WITH SPONSORSHIP OF THE VSCC 80TH ANNIVERSARY FILM NIGHT
2014 sees The Riley Register celebrate their Diamond Anniversary, and we are delighted to announce they have chosen to mark this special occasion by sponsoring the VSCC 80th Anniversary Film Night.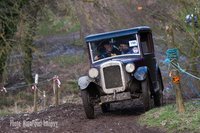 Tuesday 11 March 2014
VSCC John Harris (Derbyshire) Trial Organising Team raises £600 for Ashgate Hospice
Congratulations to the local organising team of our John Harris (Derbyshire) Trial, whose catering efforts at the event Start/Finish venue at Ashover Village Hall, led by Jane Wildsmith and Tina Fathers, helped raise £600 for Ashgate Hospice.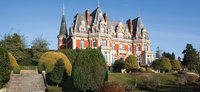 Friday 07 March 2014
VSCC AGM, AWARDS DINNER, MARSHALS' DINNER & FORUM, FRIDAY 21 & SATURDAY 22 MARCH 2014 (UPDATE)
There is still time to join us for the VSCC Annual Awards Dinner, AGM and Marshals' Forum & Dinner weekend - book your places now!

Following the success of last year's inaugural event, we are again delighted to combine the Club's AGM over the weekend with the our Annual Awards Dinner (Friday) and the Marshals' Forum and Dinner (Saturday), which will all be held at Chateau Impney Hotel, Nr Droitwich Spa, Worcestershire.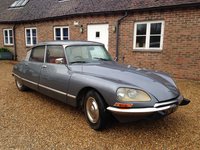 Friday 07 March 2014
BRITISH NATIONAL TREASURE'S FRENCH DESIGN ICON FOR SALE AT BONHAMS
A 1972 Citroën DS Saloon owned by leading British broadcaster David Dimbleby, estimated at £15,000-20,000, is to be sold at Bonhams Collector's Motor Cars and Automobilia sale in Oxford tomorrow, Saturday March 8th.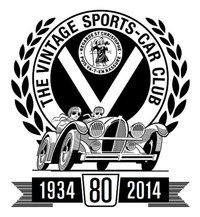 Thursday 06 March 2014
The Vintage Sports-Car Club presents 'A Vintage Day Out'
We are delighted to be able to announce further details of VSCC's Vintage Day Out taking place at the East of England Showground, Peterborough, on Saturday 9 August 2014 and forming the sole Public Admission Day of the VSCC 80th Anniversary Celebrations.