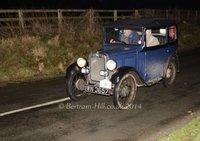 Friday 16 January 2015
65th Anniversary of the Measham Rally to kick start the 2015 Season this weekend
A wintry North Yorkshire awaits those hardy souls heading to the picturesque surroundings of Thirsk for the Vintage Sports-Car Club's traditional season opener, the Measham Rally, taking place overnight this coming weekend, the 17/18 January.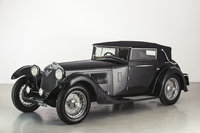 Tuesday 13 January 2015
EXILED RUSSIAN IMPERIAL GUARDSMAN'S RACING ALFA ROMEO OFFERED AT BONHAMS
An ex-works Alfa Romeo 6C 1500/1750 Grand Sport once raced by exiled Russian Imperial Guardsman, Boris Ivanowski, is to star in Bonhams Grand Palais Paris auction on Thursday 5 February.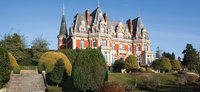 Monday 12 January 2015
VSCC join Chateau Impney for launch of 'new' Hill Climb event in July 2015
The Chateau Impney Hill Climb enjoyed a successful public launch last week with over 100 members of the Press and the wider Historic motorsport community in attendance to welcome the return of motorsport to the venue, with the event to take place over 11/12 July.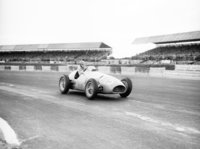 Wednesday 07 January 2015
The London Classic Car Show, ExCeL Exhibition Centre, 8 – 11 January
The inaugural London Classic Car Show starts tomorrow, a star studded spectacular that promises to kick start the New Year with high octane sights and sounds.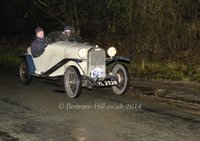 Tuesday 06 January 2015
Entries Close Today for the 65th Anniversary Edition of the Measham Rally
Calling all previous entrants of VSCC Rallies or Tours – entries close today for the upcoming Measham Rally. Don't delay and submit your entry now for this seminal Club event.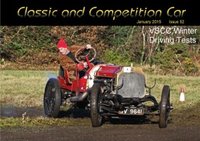 Tuesday 06 January 2015
Classic and Competition Car – January 2015
The January Issue of Classic and Competition Car is now available to download, including coverage of the Club's Winter Driving Tests at Bicester Heritage in December.