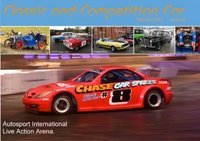 Tuesday 02 February 2016
Classic and Competition Car – February 2016
The February Issue of Classic & Competition Car is now available to download.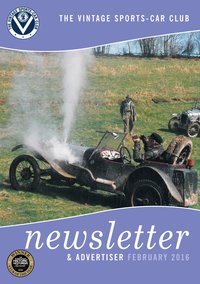 Monday 01 February 2016
February 2016 Newsletter Now Available to Download
The February edition of the Newsletter is now available for Club Members to download.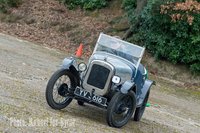 Friday 29 January 2016
Enjoy a day of nostalgia with the VSCC New Year Driving Tests at Brooklands this weekend!
This Sunday 31 January will see two stalwart organisations of Pre-war motorsport – the Vintage Sports-Car Club and Brooklands Museum, the historic birthplace of British Motor Sport and Aviation – join forces for the Club's annual New Year Driving Tests.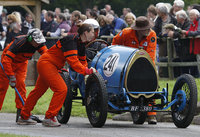 Thursday 28 January 2016
Volunteer to Marshal with the VSCC in 2016
All Members will have received a copy of the 2016 Marshals' Volunteering Form with their January Newsletter so why not volunteer for this year's VSCC Events either via the form or the online system, now live and available to everyone at our Marshalling pages?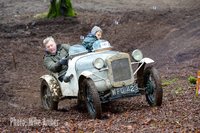 Wednesday 27 January 2016
Entries Close Soon for the VSCC Trials Season 2016 Opener – the Exmoor Fringe
Once again it is down to the Exmoor 'Fringe' Trial to kick-start the ever popular VSCC Trials Season with the 25th Anniversary of the Club's annual February visit to the South-West. Entries close soon so don't miss out and submit your entry for one of the Club's most popular disciplines.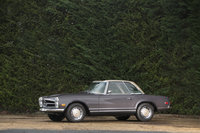 Tuesday 26 January 2016
MERCEDES-BENZ AUCTIONED BY BONHAMS IN AID OF PARIS CHARITY FOR POST-TRAUMA RESEARCH
A 1969 Mercedes-Benz 280SL Convertible will go under the hammer at Bonhams Grand Palais Sale on Thursday 4 February, with the proceeds donated to Parisian charity, Fondation de l'Assistance Publique – Hôpitaux de Paris (AP-HP), a foundation dedicated to supporting post-trauma research.