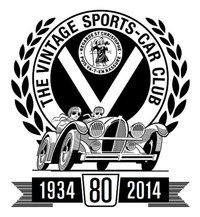 Wednesday 26 February 2014
Colin Crabbe announced as Guest of Honour at the VSCC 80th Anniversary Gala Dinner
We are delighted to announce that Colin Crabbe will be the Guest of Honour at the 80th Anniversary Gala Dinner, being held in the Cambridge Suite at the East of England Showground, Peterborough on Saturday 9 August 2014.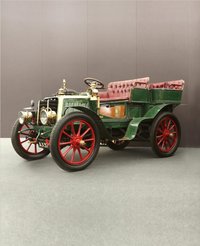 Tuesday 25 February 2014
Bonhams becomes title partner for the celebrated annual London to Brighton Veteran Car Run
The organisers of the famous London to Brighton Veteran Car Run are delighted to announce that Bonhams is to become the new title partner of the longest running and greatest of all motoring celebrations. The new four-year agreement with the renowned auctioneers sees the illustrious commemoration renamed as the 'Bonhams Veteran Car Run' until the end of 2017.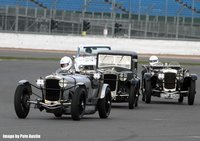 Monday 24 February 2014
Pomeroy Trophy Provisional Results & Photo Gallery Now Live
Members can now download Provisional Results from this weekend's Pomeroy Trophy, which took place at Silverstone on Saturday 22 February.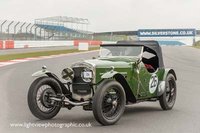 Friday 21 February 2014
Silverstone in February can only mean one thing... it's time for the VSCC Pomeroy Trophy!
What better way for the VSCC to usher in the start of the Race/Speed Season in its 80th Anniversary year than with the legendary 'Pom'? The event has been a VSCC staple for over 60 years and continues to attract one of the most eclectic line-up of cars you are likely to see anywhere in the world of motorsport. Silverstone welcomes us again tomorrow Saturday 22 February.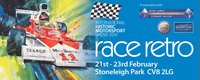 Thursday 20 February 2014
VSCC at home on 'Speed Street' at Race Retro this weekend (21-23 February)
The International Historic Motorsport Show 'Race Retro' takes place this weekend, starting tomorrow Friday at Stoneleigh Park near Kenilworth, Warwickshire and as usual the VSCC will exhibit for the full three days alongside fellow Historic motorsport promoters on 'Speed Street' in Hall 2. You will find the VSCC stand in its traditional location adjacent to the HGPCA (Historic Grand Prix Cars Association).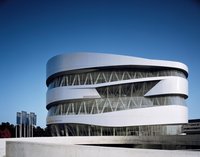 Wednesday 19 February 2014
BONHAMS ANNOUNCES NEW AUCTION SALE AT MERCEDES-BENZ MUSEUM
Bonhams is partnering with Mercedes-Benz Classic to present a unique, single-marque sale in the outstanding Mercedes-Benz Museum. On 12 July 2014, Bonhams' Mercedes-Benz Sale will feature a choice selection of some 40 motor cars manufactured by the renowned German marque over its more than a century-long history.