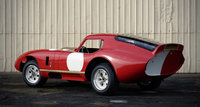 Tuesday 26 January 2016
ICONIC CARS, RARE RACERS AND MOTORING HEROES GET READY FOR LONDON'S DEFINITIVE CLASSIC CAR SHOW
The famous red and gold colours of Alan Mann Racing, one of the top racing teams of the 1960s and now a leading light in historic motorsport, will be seen for the first time on a dramatic Cobra Daytona Coupé when it is unveiled at the London Classic Car Show (18-21 February at ExCeL, London).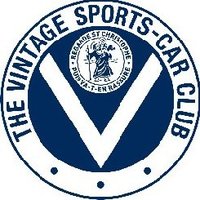 Friday 22 January 2016
New Treasurer Appointment
The Vintage Sports-Car Club is delighted to announce that at the Committee meeting held on 19 January 2016 Club Director Geoff Smith was appointed as the next Treasurer.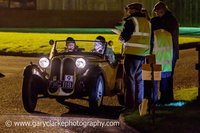 Wednesday 20 January 2016
Club Members Conquer Annual Measham Challenge
This past weekend saw another successful edition of the VSCC Measham Rally – an event first held in 1950 – with an impressive ninety percent of the entry successfully completing the infamous overnight navigational challenge over Saturday 16 and Sunday 17 January.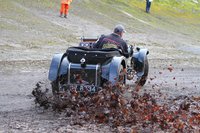 Monday 18 January 2016
Join the VSCC at Brooklands for our annual New Year Driving Tests - Late Entries Available!
The home of British Motorsport and Aviation once again provides the most idyllic backdrop for the VSCC and the New Year Driving Tests on Sunday 31 January. Entries close at the end of day today for this ever-popular event so don't delay and submit yours now.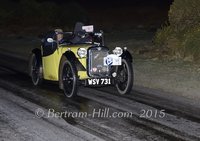 Friday 15 January 2016
Measham Rally set to get the 2016 VSCC Season Underway this Weekend
A cold and starry night awaits those brave VSCC Members heading to North Yorkshire this weekend for the Club's famous Measham Rally, the traditional season opener taking place overnight of the 16/17 January.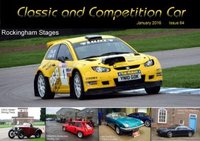 Wednesday 13 January 2016
Classic and Competition Car – January 2016
The January Issue of Classic & Competition Car is now available to download, including a feature on our own Winter Driving Tests at Bicester Heritage last month.