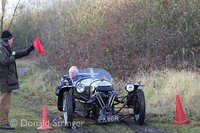 Tuesday 26 November 2013
MARSHALS STILL REQUIRED FOR THE WINTER DRIVING TESTS
We still require a number of Marshals to help run the twelve Driving Tests at our upcoming Winter Driving Tests event, to be held on Saturday 7 December once again at St George's Barracks, near Bicester.

Club Members are welcome to come and spectate, attend the Club's Race & Speed Forum and have their annual MSA Medical; why not offer to marshal too?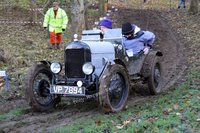 Monday 25 November 2013
Johnston Victorious on VSCC 2013 Cotswold Trial
For eight years, the VSCC Cotswold Trial has served as an excellent conclusion to the VSCC Trialing year, the last chance to exercise Trials cars and score points towards the all-important Trials Trophies and enjoy the mud before the Christmas and New Year break.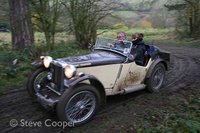 Friday 22 November 2013
VSCC Trials End of Season Celebrations in the Cotswolds this weekend!
The final Vintage Sports-Car Club Trial of 2013, the Cotswold Trial, takes place tomorrow Saturday 23 November, with Event HQ again based at Prescott Hill Climb. A full entry of 110 Pre-war Cars will descend on the Gloucestershire countryside to tackle a total of 12 sections in the vicinity, with the final four of which situated in the grounds of the famous Hill Climb venue itself. There, we anticipate a bumper crowd of spectators to come and watch our members in action as the day's competition comes to a conclusion and the final standings are decided.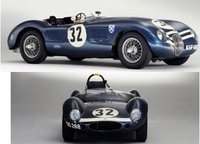 Wednesday 20 November 2013
STEWART BROTHERS' RACING CARS TO APPEAR SIDE BY SIDE AT BONHAMS DECEMBER SALE
Racing Cars driven by Britain's most famous motor racing brothers, Jimmy and Jackie Stewart, will be auctioned by Bonhams.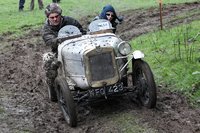 Tuesday 19 November 2013
Annual Trials Trophies 2013 : Update
Standings after the Welsh Trial (not including the Lakeland Trial) as we go into the Final Trials Event of 2013, the Cotswold Trial this Saturday 23 November.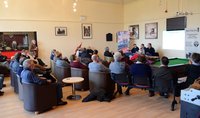 Monday 18 November 2013
2013 VSCC Race and Speed Forum : Saturday 7 December
The Club will host its annual end of season Race & Speed Forum at the Winter Driving Tests venue, (St George's Barracks, Bicester, Oxon) alongside the popular event on Saturday 7 December.