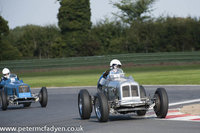 Tuesday 18 February 2014
ERA to take centre stage at VSCC Silverstone 'Spring Start' 2014
In celebration of 80 years of both ERA and the Vintage Sports-Car Club, an exclusive race will take place on the Sunday of the Club's Silverstone 'Spring Start' Race Meeting, taking place over the weekend of 12/13 April. The event is expected to attract many of the eighteen cars built, as well as those ERA-engined derivatives with close associations to the marque.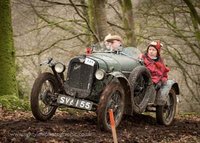 Monday 17 February 2014
Exmoor Fringe Trial Provisional Results and Photo Gallery Now Live
Members can now download the Provisional Results from our Exmoor Fringe Trial, which took place this past weekend, based out of the Anchor Inn, Exebridge on Saturday 15 February.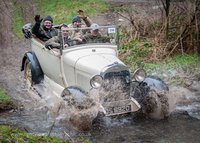 Friday 14 February 2014
Wintery Weather will not deter the VSCC for this weekend's Trials Season opener in Exmoor
In spite of the severe weather conditions currently affecting the UK, particularly the South-West region, we are delighted to advise that the VSCC Exmoor Fringe Trial is still going ahead this weekend, based again at the Anchor Inn, Exebridge on Saturday 15 February.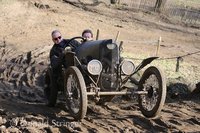 Thursday 13 February 2014
Join the VSCC for a Vintage weekend of Trialling and Touring in Derbyshire on 1 – 2 March
The Club's much-loved John Harris (Derbyshire) Trial takes place on Saturday 1 March, this year complemented by the return of the 'Sunday Run'. But hurry as entries for both events close soon.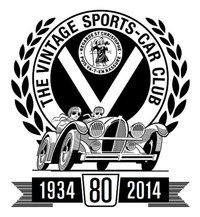 Wednesday 12 February 2014
80th Anniversary Accommodation Bookings
We would like to remind all VSCC members to book their accommodation for the 80th Anniversary events without delay, as room allocations are filling up quickly. Bookings made to date take us to over 450 hotel rooms, 230 camping pitches and 350 event entries!

Monday 10 February 2014
Discount Tickets available for VSCC Members for Race Retro, Stoneleigh Park, Coventry, 21-23 February 2014
The VSCC will again be exhibiting at Race Retro, the International Historic Motorsport Show at Stoneleigh Park near Coventry on 21-23 February 2014.