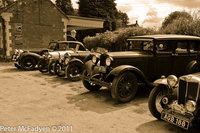 Friday 22 February 2013
Overseas Tour to Burgundy headlines the Club's 2013 Social Calendar
Following the success of our Irish and Brittany Tours over the last two years, the Club are delighted to once again be working with Club Member Steve Brown of ERL to offer our members another Overseas Touring opportunity, this year to North Burgundy in September.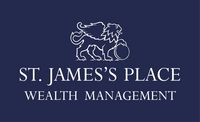 Thursday 21 February 2013
St. James's Place VSCC Member Luncheons
Following the success of last year's St. James's Place VSCC member luncheons, we are delighted to announce three more to be held in the Spring of 2013.

These luncheons are designed to be an enjoyable and informative addition to the Club's events calendar and provide a relaxed opportunity to explore a range of solutions available to help you plan your finances during this unsettled economic environment.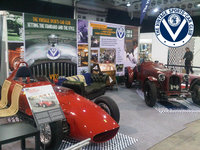 Wednesday 20 February 2013
VSCC Ready for Race Retro : 22-24 February
The International Historic Motorsport Show 'Race Retro' takes place this weekend at Stoneleigh Park near Coventry, Warwickshire and as usual the VSCC will exhibit for the full three days alongside fellow historic motorsport promoters on 'Speed Street' in Hall 2. The VSCC adjacent to the HGPCA (Historic Grand Prix Cars Association) and opposite the Historic Motor Racing News stand (stand C36).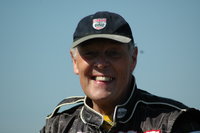 Tuesday 19 February 2013
'Whizzo' Williams announced as guest of honour at VSCC Awards Dinner, Friday 22 March 2013
Members and guests are invited to attend the first VSCC Awards Dinner celebrating the achievements of Club Members throughout the 2012 season to be held at the
Radisson Blu Hotel
, Castle Donington, Derbyshire which is a stone's throw from Donington Park Racing Circuit, East Midlands Airport and Junctions 23A/24 of the M1 Motorway.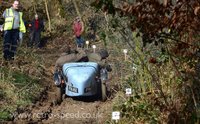 Monday 18 February 2013
Exmoor Fringe Trial Provisional Results and Photos now available
Members can now download Provisional Results of this past weekend's Exmoor Fringe Trial and view photos provided by
www.retro-speed.co.uk
from the event page.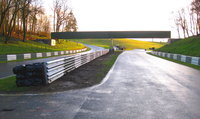 Friday 15 February 2013
New Cadwell Park footbridge improves spectator access
Cadwell Park circuit owner MSV has installed a footbridge at the Lincolnshire circuit to improve access for spectators at its race events. The work was completed in time for the new season, which starts in March.