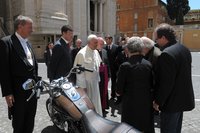 Tuesday 28 January 2014
POPE FRANCIS' HARLEY-DAVIDSON IS TO BE SOLD BY BONHAMS FOR CHARITY AT PARIS SALE
To mark the 110th anniversary of the motorcycle brand, Pope Francis was presented with the 1,585cc Harley-Davidson Dyna Super Glide in June 2013. Now, in what is a rare and exceptional opportunity, the machine is to be auctioned for charity by Bonhams at the Grand Palais on 6 February 2014.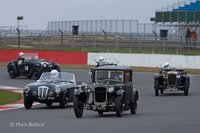 Monday 27 January 2014
Only two weeks left to enter the legendary 'Pom'!
There are now only two weeks left to submit your entry for the Club's famous Pomeroy Trophy, taking place at Silverstone next month on Saturday 22 February. Don't miss out...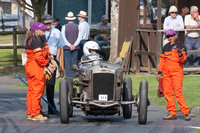 Friday 24 January 2014
Marshals' Training with the VSCC in 2014
The Vintage Sports-Car Club's Training Programme this year will again be offering a variety of training opportunities to both experienced and novice marshals this season, with the first session taking place alongside our Pomeroy Trophy event at Silverstone in February.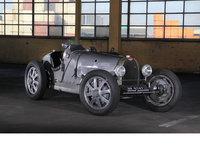 Thursday 23 January 2014
BUGATTI 37A/35B RETURNS TO FRANCE AFTER 84 YEARS FOR BONHAMS PARIS SALE
Ex-Jack Lemon Burton and Lady Mary Grosvenor Grand Prix Bugatti comes to auction at the Grand Palais with an estimate of €1.5-1.8M. Built in France in 1929, the Bugatti 37A started life as a four-cylinder Grand Prix model used exclusively for competition.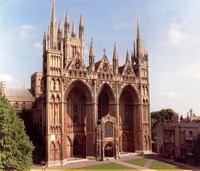 Wednesday 22 January 2014
Attending the 80th Anniversary celebrations? Why not visit Peterborough Cathedral while you're in town?
Peterborough Cathedral is situated in the center of the town only a 10 minute drive from the East of England Showground, the central base of the VSCC 80th Anniversary Celebrations.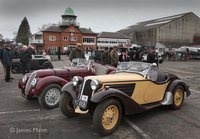 Tuesday 21 January 2014
New Year Driving Tests, Brooklands Museum, Sunday 2 February - Entries Deadline Extended
The Entry Deadline for our celebrated New Year Driving Tests has been extended to Wednesday 22 January. If you have yet to submit your entry, do not delay!