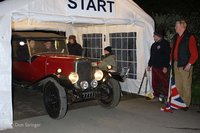 Tuesday 15 January 2013
Measham Rally Provisional Results Live
Provisional Results for the VSCC Measham Rally 2013 are now available to view online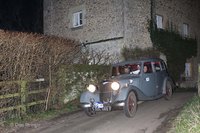 Monday 14 January 2013
Measham Rally Photos
Members can now view Donald Stringer's photographs of the 2013 Measham Rally Competition held over night at the weekend in the Chilterns area. Log in with your membership number and PIN and click on the 'Events' tab.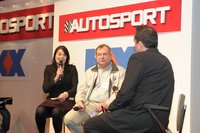 Friday 11 January 2013
VSCC 2013 Season Launched to the General Public on Main Stage at Autosport International
Yesterday, on Thursday 10 January, Club Secretary, Mike Stripe and Public Relations Manager, Gillian Carr took to the main stage at Autosport International at Birmingham's NEC to launch the 2013 VSCC Public Events Season.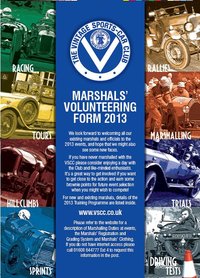 Wednesday 09 January 2013
Don't forget to volunteer to marshal for the 2013 season!
Enclosed with the January Newsletter, Members will have received the new-look Marshals' Volunteering Form.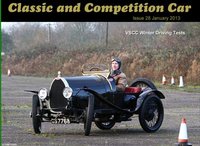 Tuesday 08 January 2013
January issue of Classic and Competiton Car available to download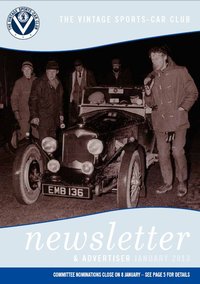 Monday 07 January 2013
January Newsletter Now Available to Download
The January Newsletter is now available for Club members to download. Log in with your membership and PIN and click on the NEWS menu and click on NEWSLETTERS on the left hand menu.