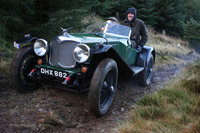 Thursday 07 November 2013
VSCC return to the Lake District this weekend for their annual Pre-war Car Trial
Members will make their annual pilgrimage to the Lake District in their hundreds this weekend for the ever-popular Lakeland Trial, taking place around the Lorton and Keswick area on Saturday 9 November. A full entry of 100 competitors and their 'bouncers' will bring their Pre-war cars from all parts of the UK and Northern Ireland, ranging from the humble Austin 7 to the Ford Model A and everything in between to compete, whilst similar numbers of marshals, volunteers and enthusiasts will report to do their part for this much-loved one day event.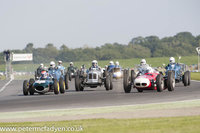 Wednesday 06 November 2013
Race and Speed Forum to be held again at the VSCC Winter Driving Tests this December
The Club will again be holding its annual End of Season Race and Speed Forum alongside our Winter Driving Tests event, taking place on Saturday 7 December at St George's Barracks, Bicester, Oxfordshire. The Forum will begin at 11.30am in the Lecture Hall on site.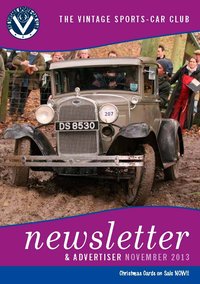 Monday 04 November 2013
November Newsletter Update
Due to some editorial difficulties, there will be a slight delay in the publication of the November Newsletter. This will be posted out to members later this week so should be received by the weekend.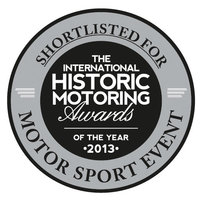 Friday 01 November 2013
VSCC Prescott Speed Hill Climb Shortlisted for International Historic Motoring Awards.
The Club was thrilled to receive the news that our Prescott Speed Hill Climb has been shortlisted in the 'Motorsport Event of the Year' category at the 2013 International Historic Motoring Awards.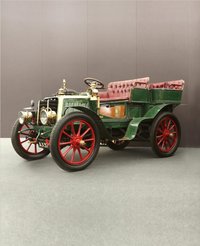 Thursday 31 October 2013
CAR OWNED BY FATHER OF ROLLS-ROYCE FOUNDER, C.S. ROLLS, HEADS BONHAMS LINE-UP FOR BONHAMS LONDON TO BRIGHTON RUN SALE ON NOVEMBER 1
Quadricycle returns to New Bond St for second sale in a century.

An historic 1902 Panhard Levassor 16HP four cylinder rear-entrance Tonneau with coach work by Labourdette of Paris estimated to sell for £550,000 to £650,000, at Bonhams annual London to Brighton Run veteran motorcar sale on November 1st, comes with a gilt edged motoring provenance. Motoring experts believe that this car may be the one that the founder of the Rolls-Royce marque based his own earliest cars.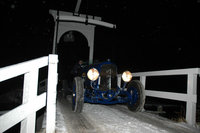 Wednesday 30 October 2013
The 100 Miles of Amsterdam Night Rally : 15 December 2013
Do you have the courage to cross The Channel in December and risk your vintage car in the gruesome 100 Miles of Amsterdam?
It is now the fifth edition of the winter night rally for cars built before 31 December 1940. Oldest car registered so far is a 1902 Crestmobile, followed by a (UK) 1909 Jackson.