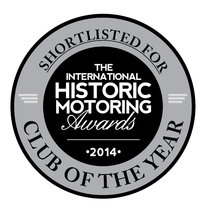 Tuesday 21 October 2014
Vintage Sports-Car Club nominated for 'Club of the Year' at the 2014 International Historic Motoring Awards
We are delighted to announce that the Club have been shortlisted in the 'Club of the Year' category at this year's International Historic Motoring Awards, in association with EFG Private Bank and Octane Magazine.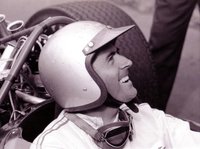 Wednesday 15 October 2014
Motorsport Fraternity & Fans Invited To Attend Sir Jack Brabham Memorial
VSCC Members are invited to attend The Sir Jack Brabham Memorial, which will be held at the Silverstone Wing at 2pm on Friday 24 October, to celebrate the outstanding life and achievements of the triple Formula 1 World Champion and raise funds for Kidney Research UK.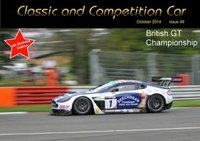 Tuesday 14 October 2014
October Classic and Competition Car
The October Issue of Classic and Competition Car is now available to download.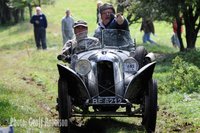 Monday 13 October 2014
Provisional Results from the Welsh Weekend are now Live
Members can now download Provisional Results from both events of the 75th Anniversary Welsh Weekend, including the Trial and Vintage Rally, which took place this past weekend, the 11/12 October.

Monday 13 October 2014
NIGEL MANSELLS FERRARI F40 TAKES POLE POSITION AT BONHAMS €3.8 MILLION BELGIAN SALE
Showcasing the best in European motoring, the Bonhams annual Zoute auction achieved a record €3.8 million this past weekend.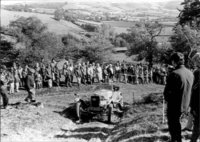 Friday 10 October 2014
VSCC set to celebrate an historic 75th Anniversary Welsh Weekend
As we celebrate a remarkable 80 years of the VSCC in 2014, so too do we mark yet another significant milestone this coming weekend as we anticipate the 75th Anniversary of the Club's legendary Welsh Weekend, encompassing both the two-day Trial and Sunday's Rally over the 11/12 October.